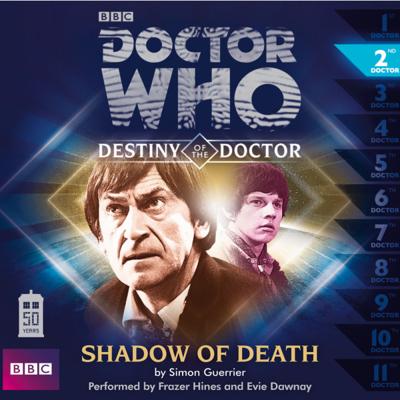 Rating
Votes
10

10%

6
9

16%

10
8

45%

28
7

18%

11
6

6%

4
5

3%

2
4

2%

1
3

0%

0
2

0%

0
1

0%

0
Average Rating

7.9

Votes

62
Synopsis

On further exploration the Doctor and his friends, Jamie and Zoe, discover a human outpost on the planet surface, inhabited by scientists who are there to study an ancient city. The city is apparently abandoned, but the scientists are at a loss to explain what happened to its sophisticated alien architects.

The Doctor discovers that something dark, silent and deadly is also present on the world - and it is slowly closing in on the human intruders...
Has Prerequisite Story
1 out of 21 (4.8%) raters say this story requires a previous story.
Doctor(s)
Companions
Cast
Frazer Hines (Jamie McCrimmon)
Evie Dawnay (Sophie)
Writer(s)
Simon Guerrier
Director(s)
John Ainsworth
Purchase From: