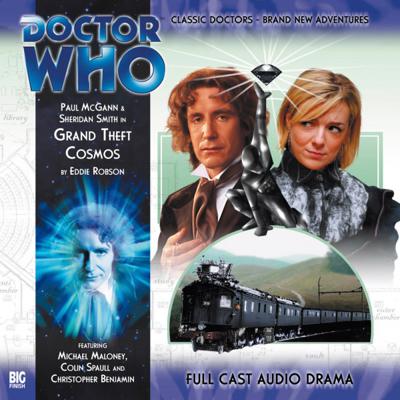 Rating
Votes
10

14%

17
9

21%

26
8

28%

34
7

21%

26
6

10%

12
5

3%

4
4

2%

3
3

1%

1
2

0%

0
1

0%

0
Average Rating

7.8

Votes

123
Synopsis
Here's to crime, Doctor!

The Doctor and Lucie visit nineteenth-century Sweden and become embroiled in an attempt to steal the infamous Black Diamond.

But the stone is guarded by forces not of this world...
Has Prerequisite Story
6 out of 19 (31.6%) raters say this story requires a previous story.
Doctor(s)
Companions
Cast
Paul McGann (The Doctor)
Sheridan Smith (Lucie Miller)
Michael Maloney (Simonsson)
Christopher Benjamin (Tardelli)
Colin Spaull (Henrik)
Sebastian Armesto (Anders)
Katarina Olsson (The Headhunter)
Louise Fullerton (Karen)
Writer(s)
Director(s)
Barnaby Edwards
Purchase From: