1 out of 1 found this review helpful.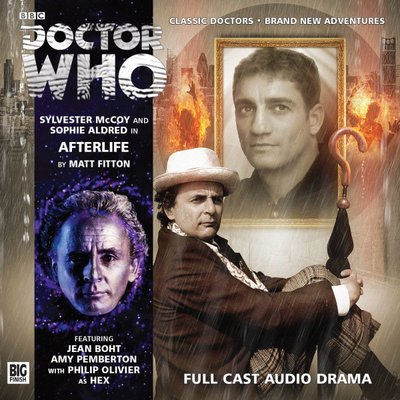 7
Reviewer Says:
Previous stories required!
Innovative and unpredictable, but occasionally erratic.

Afterlife takes a while to get going but gets to the juicy two-handed scenes between the Doctor and Ace within the first episode. It's well written and engaging, but the way it's performed seems just a touch too petulant at times on Ace's part. Considering how much she's developed as a character, this is slightly hard to swallow.

But then things hit their stride as as she tortures the Doctor with silence. Her reactions become much more mature and genuine and things really improve. And then we end up in Liverpool, where events just don't seem as involving as they should be. It's probably due to the fact that a lot of it is dialogue that seems to be set up to introduce new characters. Hex's grandmother, on the other hand, is fantastic and very easy to listen to. Her reactions to the Doctor and entirely believable and justified in the context.

And so things continue to fluctuate with some wonderful aspects (the mystery of the local gangster's identity, the seemingly indestructible villains and the climax) interspersed with less successful ones (the flat characterisation of the local DI, a slow pace that lacks tension and engagement in the second episode and the occasional voice performance that doesn't sound as convincing as it should).

Ace's sudden lack of grief when she meets Mr Spoiler doesn't seem credible. Yes, he reminds her of the friend she lost, but Ace doesn't seem like the sort of heroine who instantly returns to normal when she meets someone who resembles her loved one. Consequently, her fury at the Doctor becomes less founded in genuine anger but more in childish petulance, which just doesn't sit right for the matured Ace.

But the Doctor's role at the climax lifts it to soaring heights. McCoy gives a searing performance and the Doctor is dangerous again. A hero who is to be feared. No wooden performances here - just a heartfelt one that balances neatly between realism and drama. That scene alone stands as the one of the best characterisations of the Doctor in recent years.

All in all, a good listen that lacks replay value but is a must for fans of the McCoy arc who are seeking some closure.
1 out of 1 found this review helpful.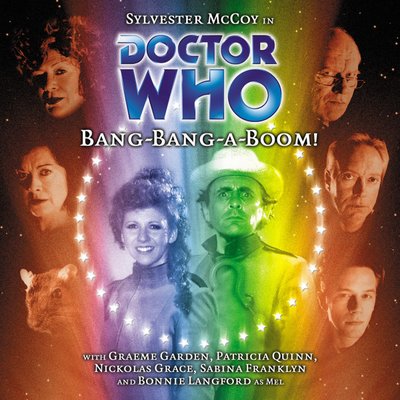 5
Reviewer Says:
No previous stories required.
I'm completely split down the middle on this. The humour was great, but I felt the plot tried to take charge more than it should have. The characters are excellent, Nicky Neumann is a definite favourite, but the acting is unfunnily over the top, whereas Sylv and Bonnie seem to be having an off day. The murder mystery themes are great, and Mel's revelations get a laugh out of me, but it really makes you wish that you didn't have to endure the sci-fi part of the plot.

I'd say stick with The One Doctor.
1 out of 1 found this review helpful.
I don't really understand why this story seems so unpopular with the majority of listeners. For me, this is one of the most accessible, and indeed quintessential big finish releases. The story has everything that I look for in a Doctor Who story. An engaging atmosphere, a strong plot, interesting characters, and a mad scifi/historical twist. I rate this 10/10!