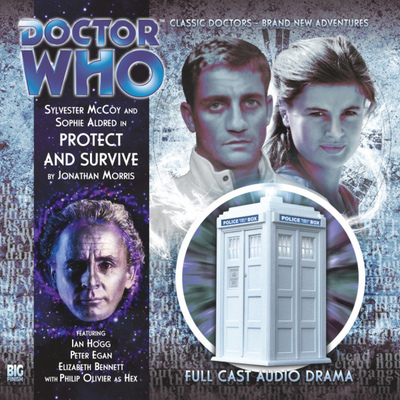 Rating
Votes
10

25%

24
9

32%

31
8

27%

26
7

9%

9
6

3%

3
5

3%

3
4

0%

0
3

0%

0
2

0%

0
1

0%

0
Average Rating

8.6

Votes

96
Synopsis

Arriving in the North of England in the late 1980s, Ace and Hex seek refuge at the home of Albert and Peggy Marsden... in the last few hours before the outbreak of World War Three.

Meanwhile, the Doctor is missing. Will there be anyone left for him to rescue, when the bombs begin to fall?
Has Prerequisite Story
9 out of 26 (34.6%) raters say this story requires a previous story.
Doctor(s)
Cast
Sylvester McCoy (The Doctor)
Sophie Aldred (Ace)
Philip Olivier (Hex)
Ian Hogg (Albert)
Elizabeth Bennett (Peggy)
Peter Egan (Moloch/Announcer)
Writer(s)
Jonathan Morris
Director(s)
Ken Bentley
Purchase From: