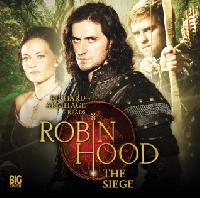 Rating
Votes
10

0%

0
9

67%

2
8

0%

0
7

33%

1
6

0%

0
5

0%

0
4

0%

0
3

0%

0
2

0%

0
1

0%

0
Average Rating

8.3

Votes

3
Synopsis

Robin's more used to breaking into castles, not defending them. But he also knows this castle - he was apprentice to its lords many years ago. A great family brought to ruin by recent, cruel times... No one has dared set foot within these walls since then.

Robin and the Outlaws know there's no such thing as ghosts. Don't they?
Has Prerequisite Story
0 out of 0 (0%) raters say this story requires a previous story.
Cast
Read by RICHARD ARMITAGE
Writer(s)
Simon Guerrier
Director(s)
Mark Wright
Purchase From: