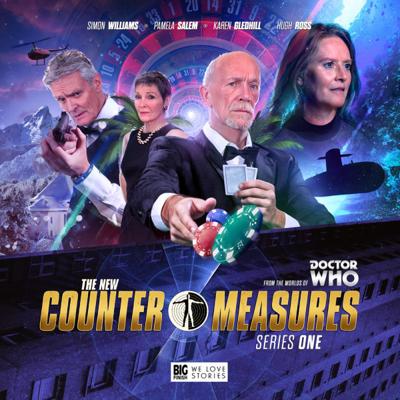 Rating
Votes
10

33%

2
9

17%

1
8

33%

2
7

17%

1
6

0%

0
5

0%

0
4

0%

0
3

0%

0
2

0%

0
1

0%

0
Average Rating

8.7

Votes

6
Synopsis
In the glamorous casinos of Monte Carlo, a nefarious scheme is being hatched. Fortunately, the New Counter-Measures team are on hand to prevent a disaster. But are they betting with the right hand? When they're playing against Lady Suzanne Clare, all bets are off.
Has Prerequisite Story
0 out of 1 (0.0%) raters say this story requires a previous story.
Cast
Simon Williams (Group Captain Gilmore)
Pamela Salem (Rachel Jensen)
Karen Gledhill (Allison Williams)
Hugh Ross (Sir Toby Kinsella)
Carolyn Seymour (Lady Suzanne Clare)
Tam Williams (Gus Kalwarowksy / Dave and Martin)
Joanna Bending (Croupier / Tessa Collins)
George Asprey (Balthasar Schrek)
Robin Weaver (Edwige Ponzi)
Gunnar Cauthery (Franz)
Christian Edwards (Alex)
Vincent Carmichael (Machado)
David Rintoul (Lord Henry Balfour)
Claire Calbraith (Starling)
Andrew Wincott (Professor Abrams)
Writer(s)
Director(s)
Ken Bentley
Purchase From: