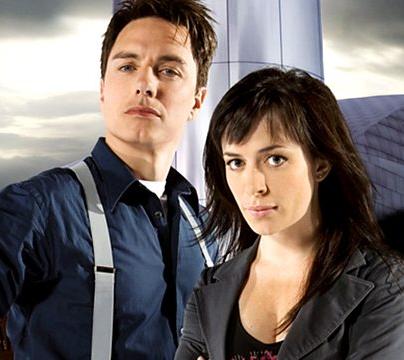 Rating
Votes
10

11%

1
9

33%

3
8

56%

5
7

0%

0
6

0%

0
5

0%

0
4

0%

0
3

0%

0
2

0%

0
1

0%

0
Average Rating

8.6

Votes

9
Synopsis
Owen's been dead for three days and finds it unbearable. He meets a woman contemplating jumping off a roof and reveals that there is nothing after death. He then tells the woman how he ended up coming to the roof.
Has Prerequisite Story
3 out of 5 (60.0%) raters say this story requires a previous story.
Cast
Captain Jack Harkness - John Barrowman
Gwen Cooper - Eve Myles
Owen Harper - Burn Gorman
Martha Jones - Freema Agyeman
Toshiko Sato - Naoko Mori
Ianto Jones - Gareth David-Lloyd
Rhys Williams - Kai Owen
Parker - Richard Briers
Maggie - Christine Bottomley
Writer(s)
Director(s)
Andy Goddard