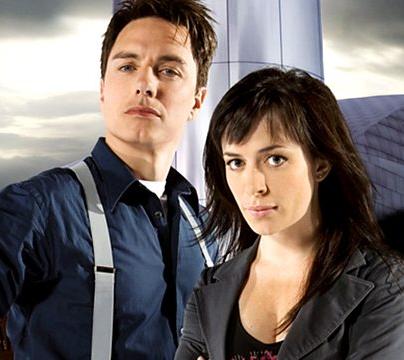 Rating
Votes
10

38%

3
9

0%

0
8

13%

1
7

25%

2
6

0%

0
5

0%

0
4

13%

1
3

13%

1
2

0%

0
1

0%

0
Average Rating

7.4

Votes

8
Synopsis
Deep in shock, the Torchwood team face their darkest hour. Attempting to put things right, Captain Jack unleashes a primal force that uses Torchwood as a conduit to wreck havoc across Earth. He is aided by the Weevils and their newly-appointed King.
Has Prerequisite Story
2 out of 3 (66.7%) raters say this story requires a previous story.
Cast
Captain Jack Harkness - John Barrowman
Gwen Cooper - Eve Myles
Owen Harper - Burn Gorman
Martha Jones - Freema Agyeman
Toshiko Sato - Naoko Mori
Ianto Jones - Gareth David-Lloyd
Rhys Williams - Kai Owen
Little Girl - Skye Bennett
Weevil - Paul Kasey
Writer(s)
Matt Jones
Director(s)
Andy Goddard