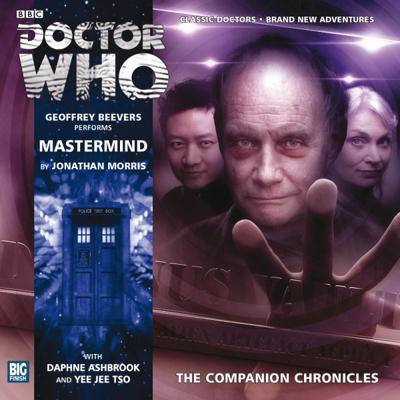 Rating
Votes
10

19%

9
9

28%

13
8

32%

15
7

11%

5
6

6%

3
5

4%

2
4

0%

0
3

0%

0
2

0%

0
1

0%

0
Average Rating

8.3

Votes

47
Synopsis

There's also a prisoner in the Vault. An extraterrestrial known as the Master. He has been on Earth for some time, but now he's under lock and key.

This is his story.

Or, as Captain Ruth Matheson and Warrant Officer Charlie Sato discover… perhaps it is theirs.
Has Prerequisite Story
13 out of 30 (43.3%) raters say this story requires a previous story.
Cast
Geoffrey Beevers (The Master)
Daphne Ashbrook (Ruth Matheson)
Yee Jee Tso (Charlie Sato)
Writer(s)
Jonathan Morris
Director(s)
Ken Bentley
Purchase From: