3 out of 3 found this review helpful.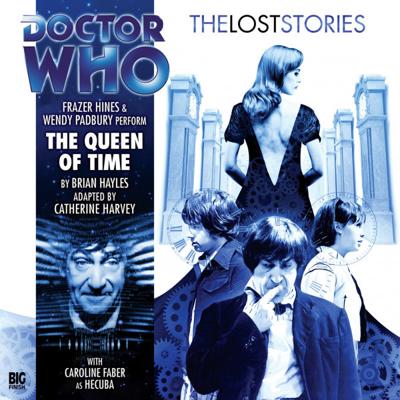 8
Reviewer Says:
No previous stories required.
The Doctor encountering Hecuba, a god-like being living in a fantastical realm of clocks and time is just such a wonderful premise for a story and it is a real shame this one wasn't produced back in the day, as it would have made for a cracking adventure for this particular Tardis team.
There is quite a small cast of actors involved: Frazer Hines and Wendy Padbury reprise (of course) their television roles (with Hines also doing his legendary Troughton impression), plus they take it in turns to provide the ongoing narration. Hecuba, the only other character, is played by Caroline Faber, who presents an interesting contrast.
Faber has got a delightfully malicious mad laugh, which is very much suited to Hecuba, but it would have been more effective if she had employed it a little more sparingly. As it is, her laughter does become rather annoying by the end of the story. Still, whenever she is given some meaty dialogue to play (which is actually more often than not) she manages to go from maniacal to angry to flirtatious and back again in the space of ten seconds - and still make it believable.
The plotting is a little uneven in places and some of the story details don't hang together 100%, but I'm willing to largely ignore those flaws, because The Queen of Time displays such a wealth of fantastic ideas (the basic premise) and fantastical images (I'm never going to think of Marie Antoinette in quite the same way).
All in all a thoroughly enjoyable release and one of the highlights of the Lost Stories range. Definitely recommended.
Review By
komodo
1/14/14 4:07 pm
2 out of 2 found this review helpful.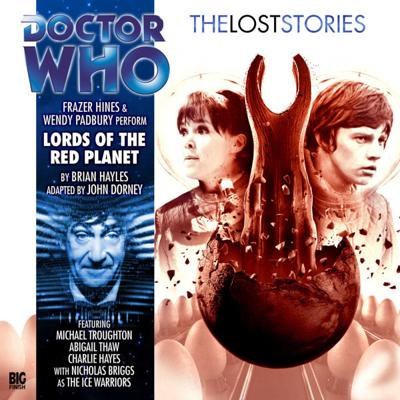 10
Reviewer Says:
No previous stories required.
One of the best lost stories to date. Frazer does the second doctor so well it feels like the original doctor is there.

This is a six part epic, but makes good use of that time. There is no feeling of it dragging as some six parters have.

The story is essentially a Genesis of the Ice Warriors, but here we are seeing Ice Warriors who have not yet developed their code of honor and that makes them a little more interesting as you can see the early seeds of that developing in Aslor. Behind them is a truly evil villain with a tragic story of her own that drives some very dark actions; not for the faint hearted.

Dramatically, this is well put together. The story flows, it builds, it gives you things to think about, it sets up good cliff hangers and then resolves.

The narration/drama style works very well. In some releses, it feels clunky, but here it seems more natural and does not distract the listener. The music fits the era and everything feels authentic. Above all, the acting is supurb; it was well recorded and directed.

In short, only Farewell Great Macedon is a better lost story. Why this wasn't done sooner, I do not know; and if this is an example of how the Early Adventures will sound, then they are looking promising.

Review By
komodo
12/16/13 3:25 pm
1 out of 1 found this review helpful.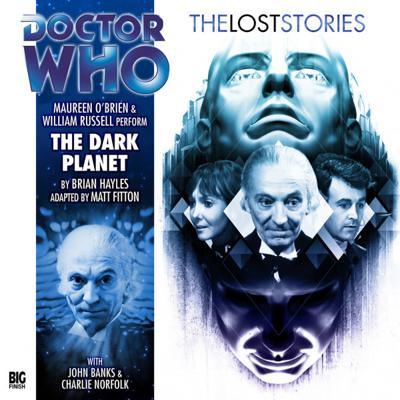 6
Reviewer Says:
No previous stories required.
There are some interesting ideas here, though not really strong enoiugh ideas to warrant six episodes.

The story takes the doctor to a planet populated by people of light and dark and explores some cultural ideas about racism and intollerance as well as ideas of science and what forms life can take. In that sense it is the kind of science fiction that would have fitted in well with the early doctor episodes. In that sense its quite good and for a first doctor fan, this is something to be happy about.

The realisation of this story on audio falls short though an the only word I can use to describe it is "laziness" This lacks the attention to detail of Farewell Great Macedon or Masters of Luxor. The story doesn't hold us and the actors are not voicing their parts with passion. My biggest concern is how William Russel's voice switches from Ian to the Doctor without changing. This never happened in Macedon. Was the production rushed? Was Russel uninspired by the material? I don't know, but this is not the only sign of liziness in the production.