0 out of 0 found this review helpful.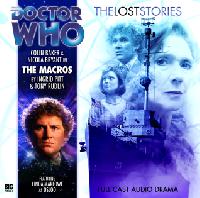 6
Reviewer Says:
No previous stories required.
Big Finish has a real problem with historicity- the history they reference is often referenced badly wrong - in this case it would not be noticeable to most listeners, one assumes.

The actual microverse vs macroverse plot could have been more front and centre but it's a good enough story to listen to. It is not likely to blow you away, but it didn't disappoint and here and there are some nice little moments.

One thing that earns extra points in every Nicola Bryant / Colin Baker audio I've heard is that they're clearly loving doing it and it is a wonderful way for both of their roles, so mangled by third parties on TV, to get a long full run that lets both of these amazing talents soar.

2 out of 4 found this review helpful.
Wonky plotting, some silly ideas and inconsistent characters prevent this story from really succeeding but Raine continues to be an interesting addition to the cast and it's a joy to hear Brigadier Bambera back in action. For fans of the Seventh Doctor's TV era this is a fun blast of nostalgia and an accurate recreation of the time (negatives included).
Review By
komodo
8/25/14 3:40 pm
0 out of 3 found this review helpful.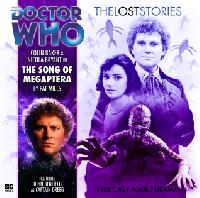 3
Reviewer Says:
No previous stories required.
There is a missed opportunity here and quite a serious one. While the possibility had existed to give us an intelligent drama that considered both sides of a potentially complex debate, what we get is a presentation showing that whalers are unintelligent and cruel pawns of a faceless corporation, while whales simply must be saved, with no reason given. The story feels like left wing propaganda and in that sense it is typical of its time period and would have been a perfect fit for the season it wasn't in.

If you compare this to the Beast Below you get two very different stories. Beast Below looked at the needs of the English people and gave us a reason for harming the whale. It gave us characters who saw what they were doing and accepted the need to do it, no matter how sickening it was.

If you can put the political propoganda aside, what remains of the story is still rather flat with lazy acting and ideas stolen from Moby Dick and pinochio.