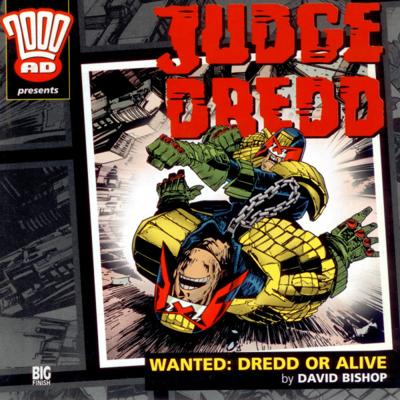 Rating
Votes
10

0%

0
9

0%

0
8

33%

2
7

50%

3
6

0%

0
5

17%

1
4

0%

0
3

0%

0
2

0%

0
1

0%

0
Average Rating

7.0

Votes

6
Synopsis

After a lifetime's training, Rookie Amy Steel is being assessed by Joe Dredd to see if she is ready to become a Judge. When Dredd begins acting strangely, Steel can't believe he has the deadly disease.

But when the legendary lawman attacks her, Steel has to report him. Judge Dredd is wanted - dead or alive!
Has Prerequisite Story
0 out of 3 (0.0%) raters say this story requires a previous story.
Cast
Toby Longworth (Judge Dredd)
Claire Buckfield (Cadet Amy Steel)
Teresa Gallagher (Chief Judge Hershey)
Regina Reagan (Enigma Smith)
Jeremy James (Control)
Stewart Alexander (Cadet Baker)
Writer(s)
David Bishop
Director(s)
Nicholas Briggs
Purchase From: