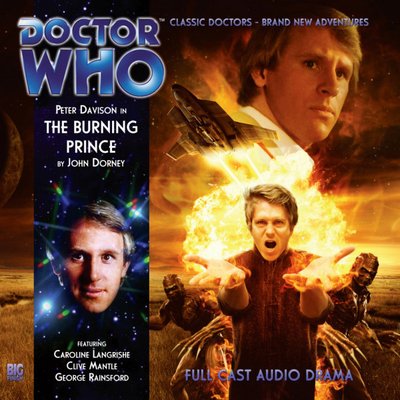 Rating
Votes
10

7%

5
9

28%

19
8

32%

22
7

15%

10
6

9%

6
5

4%

3
4

0%

0
3

1%

1
2

1%

1
1

1%

1
Average Rating

7.7

Votes

68
Synopsis

The wedding of Prince Kylo and Princess Aliona was meant to change all that – a blessed union between the Houses, a new hope for the Empire. Until Aliona's wedding galley crash-landed on the planet Sharnax – and all contact was lost.

The TARDIS lands aboard the ship carrying the fiery Kylo in search of his lost princess – but with a sabre-toothed monster roaming its corridors, the Doctor soon discovers he's not the only alien presence aboard.
Has Prerequisite Story
0 out of 16 (0.0%) raters say this story requires a previous story.
Doctor(s)
Cast
Peter Davison (The Doctor)
Caroline Langrishe (Shira)
George Rainsford (Prince Kylo)
Clive Mantle (Tuvold)
Dominic Rowan (Corwyn)
Derek Hutchinson (Altus)
Caroline Keiff (Riga)
Tim Treloar (Tyron)
Kirsty Besterman
Writer(s)
John Dorney
Director(s)
Ken Bentley
Purchase From: