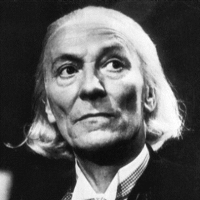 Rating
Votes
10

16%

16
9

18%

18
8

46%

46
7

12%

12
6

5%

5
5

1%

1
4

1%

1
3

0%

0
2

0%

0
1

0%

0
Average Rating

8.2

Votes

99
Synopsis
From http://www.bbc.co.uk/doctorwho/classic/episodeguide:
The TARDIS arrives on an English coastline in the year 1066. Exploring, the Doctor discovers that one of his own people, the Monk, is conspiring to wipe out the Viking fleet and thus allow King Harold to face the forces of William of Normandy with a fresh army at the Battle of Hastings. The Doctor succeeds in thwarting the Monk's plans and leaves him trapped in England.
Has Prerequisite Story
1 out of 18 (5.6%) raters say this story requires a previous story.
Doctor(s)
Companions
Cast
The Doctor - William Hartnell Steven Taylor - Peter Purves Vicki - Maureen O'Brien Edith - Alethea Charlton Eldred - Peter Russell Gunnar the Giant - Ronald Rich Monk - Peter Butterworth Saxon Hunter - Michael Guest Sven - David Anderson Ulf - Norman Hartley Viking Leader - Geoffrey Cheshire Wulnoth - Michael Miller
Writer(s)
Director(s)
Douglas Camfield
Purchase From: