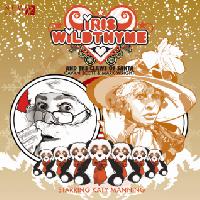 Rating
Votes
10

17%

5
9

3%

1
8

24%

7
7

24%

7
6

10%

3
5

10%

3
4

7%

2
3

0%

0
2

3%

1
1

0%

0
Average Rating

7.1

Votes

29
Synopsis

From a futuristic planet-sized shopping mall to the frozen wastes of the North Pole, the search for Panda leads Iris to a fiendish plot that threatens to ruin Christmas for the entire multiverse. With only a jobsworth security droid to help, Iris turns to the one man who can save the season of goodwill – Saint Nick himself. There's just one snag; Santa Claus is a broken man...

With psychotic elves, exploding shoplifters and more tinsel than you can shake a bottle of Babycham at, this is going to be the Mother of all Christmases – and you're all invited!
Has Prerequisite Story
4 out of 5 (80.0%) raters say this story requires a previous story.
Cast
Katy Manning (Iris Wildthyme)
David Benson (Panda)
Conrad Westmaas (ST58)
Sarah Douglas (Mary)
Peter Sowerbutts (Santa Claus)
Scott Handcock (Alfredo)
Writer(s)
Cavan Scott, Mark Wright
Director(s)
Gary Russell
Purchase From: