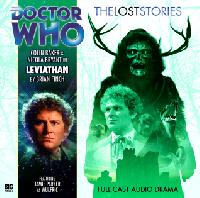 Rating
Votes
10

21%

22
9

18%

19
8

30%

32
7

16%

17
6

10%

11
5

2%

2
4

0%

0
3

3%

3
2

0%

0
1

1%

1
Average Rating

8.0

Votes

107
Synopsis

When the TARDIS materializes near a castle in this mediaeval society, the Doctor and Peri befriend Gurth, a terrified youth who is attempting to flee his fate. And Herne is closing in...

Why does the local baron impose the culling? What is the secret of Zeron? And who are the Sentinels of the New Dawn?

The answers lie within a cave...
Has Prerequisite Story
0 out of 21 (0.0%) raters say this story requires a previous story.
Doctor(s)
Companions
Cast
Colin Baker (The Doctor)
Nicola Bryant (Peri)
Howard Gossington (Gurth)
John Banks (Herne the Hunter)
Beth Chalmers (Althya)
Jamie Parker (Wulfric)
Derek Carlyle (Siward)
Writer(s)
Brian Finch,Paul Finch
Director(s)
Ken Bentley
Purchase From: