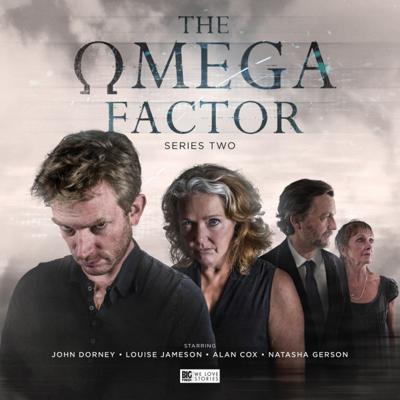 Rating
Votes
10

0%

0
9

0%

0
8

0%

0
7

0%

0
6

0%

0
5

0%

0
4

0%

0
3

0%

0
2

0%

0
1

0%

0
Average Rating

?

Votes

0
Synopsis
An intricate scheme, forty years in the planning, is reaching completion. When a devastating event affects the staff of Department 7, the final pieces fall into place.

Can Anne convince Doyle that the threat from Omega is real? Where is Morag? And can anyone reach Adam in time to save him from the powers that defeated his father?
Has Prerequisite Story
0 out of 0 (0%) raters say this story requires a previous story.
Cast
Louise Jameson (Dr Anne Reynolds)
John Dorney (Adam Dean)
Natasha Gerson (Morag)
Camilla Power (Dr Jane Wyatt)
Alex Tregear (Kate)
Alan Cox (James Doyle)
Richenda Carey (Sarah Maitland)
Gunnar Cauthery (Edward Milton)
Hugh Fraser (Anthony Archer)
Alan Francis (Alasdair Reiver)
Ben Fox (Graham Stocker)
Writer(s)
Director(s)
Ken Bentley
Purchase From: