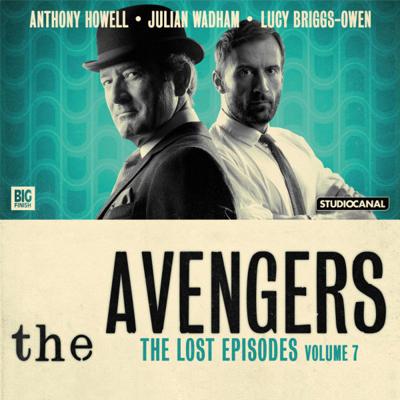 Rating
Votes
10

0%

0
9

33%

1
8

33%

1
7

0%

0
6

33%

1
5

0%

0
4

0%

0
3

0%

0
2

0%

0
1

0%

0
Average Rating

7.7

Votes

3
Synopsis
When an experimental vaccine is destroyed Steed calls in Keel to join him on the scene as a medical expert. But it isn't long before the saboteur becomes a murderer. As the situation escalates, can the Avengers identify their foe before they become his victims?
Has Prerequisite Story
0 out of 1 (0.0%) raters say this story requires a previous story.
Cast
Anthony Howell (Dr Keel)
Julian Wadham (John Steed)
Lucy Briggs-Owen (Carol Wilson)
Cate Debenham-Taylor (Lisa Strauss)
Harriet Kershaw (Susan Summers / Secretary)
Ramon Tikaram (Saunders)
Richard Dixon (Redington / One-Fifteen)
Christopher Taylor (Boris / Landlord)
James Joyce (Jack Alford / Peters)
Robert Fitch (Technician / Dr Philip Karswood)
Karina Fernandez (Dr Ampara Alvarez Sandoval / Maria Alvarez)
David Shaw-Parker (Hercule Zeebrugge / Luis Garcia)
Andy Secombe (Inspector Gauvreau / Godoy / Jose Alvarez)
Alex Blake (Rayner / Caron / Sergeant Delon)
Tom Alexander (Mateos / Mario)
Dan Starkey (One-Ten)
Bettrys Jones (Barbara Anthony / Receptionist)
Richard Atlee (Heneager / Herbert Truscott)
Ewan Bailey (Dr Hugh Chalk / Armstrong)
Glen McReady (Dr Owen Craxton / Professor Kilbride)
Writer(s)
John Dorney,Lester Powell
Director(s)
Ken Bentley
Purchase From: