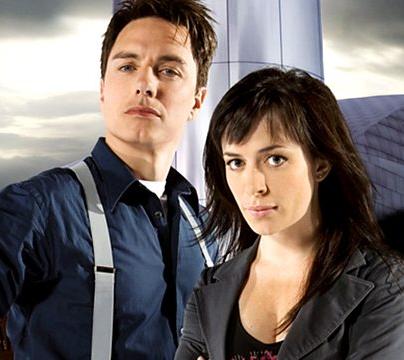 Rating
Votes
10

11%

1
9

33%

3
8

11%

1
7

22%

2
6

11%

1
5

0%

0
4

0%

0
3

0%

0
2

11%

1
1

0%

0
Average Rating

7.4

Votes

9
Synopsis
When an old cinema re-opens, past horrors emerge to stalk the streets of Cardiff. As bodies are found caught between life and death, Torchwood must act fast. Who are the Night Travellers and how can Torchwood capture these mysterious killers?
Has Prerequisite Story
1 out of 5 (20.0%) raters say this story requires a previous story.
Cast
Captain Jack Harkness - John Barrowman
Gwen Cooper - Eve Myles
Owen Harper - Burn Gorman
Toshiko Sato - Naoko Mori
Ianto Jones - Gareth David-Lloyd
Ghostmaker - Julian Bleach
Pearl - Camilla Power
Jonathan - Craig Gallivan
Greg - Ger Carey
Dave Penn - Stephen Marzella
Writer(s)
Director(s)
Jonathan Fox Bassett