Review By
komodo
7/29/13 3:40 pm
0 out of 0 found this review helpful.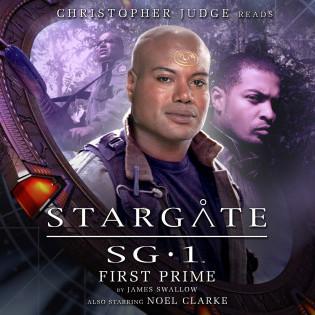 8
Reviewer Says:
No previous stories required.
I found this to be a very solid story. It is well written and fits well in around the fifth season of the show. James Swallow knows the show, characters and the Jaffa mythos and uses it all well. Most importantly Christopher Judge plays and reads his part very well. It is just like watching the show. Noel Clarke has a much simpler part to play and for most of it, this has the feel of a full cast audio. When necessary, Judge does good impressions of O'Neil and Hammond. As a follower of the show, I have to say this fits in well.
For thos not familiar with the Jaffa of Stargate, this would be very confusing.
Review By
komodo
7/22/13 10:23 pm
0 out of 0 found this review helpful.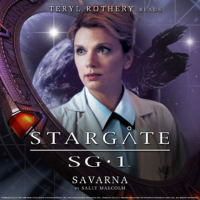 4
Reviewer Says:
No previous stories required.
I always thought Dr Frasier was an under utilised character, so was looking forward to hearing her get her own adventure. Teryl Rothery is a pleasure to listen to and tells the story really well; sadly the story itself is cliched twonk. A doctor kidnapped to heal someone under duress has been done so many times. Frasier should at least been able to tag along with an SG team as a field medic or some similar scenario which could treat her as an officer in the armed forces. There are plenty of ways a story could be crafted to make use of her as more than just a simple doctor. She deserves to be presented as more than just a doctor and this story failed to do that.
Review By
komodo
7/11/13 4:13 pm
0 out of 0 found this review helpful.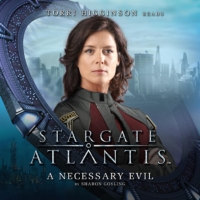 2
Reviewer Says:
Previous stories required!
The story seems to start without a beginning. I don't know what you need to watch or listen to before starting, but this does not stand alone. Curiously, the ending did not make sense either. In between was the seed of a good story, but with an execution that made it hard to listen to.
Torri Higinson speaks with a constantly emotive voice, but the expressiveness is uncontained and she ues the same voice when speaking in character that she does as narrator or as another character. Timothy Watson provides a good break from this. It was a shame there weren't more voice actors involved as it would have been easier to listen to.
In the end it was hard work with little reward. Some interesting philosophical ideas were expressed near the start, but then were discarded as the status quo was proven to be the reality.