Review By
komodo
4/9/14 9:20 pm
1 out of 1 found this review helpful.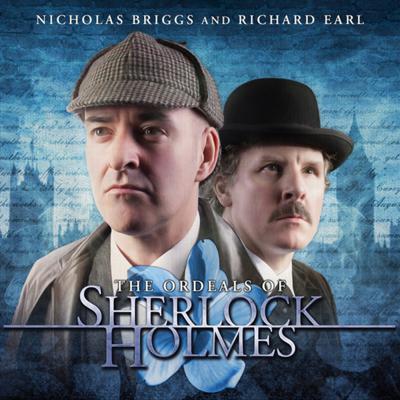 10
Reviewer Says:
Previous stories required!
It is rare to find a series were the whole is greater than the sum of the parts, yet the parts themselves are all truly worthy of applause.

The idea of linking four stories from four different eras of Holmes' life would be challenge enough, but to write them so the the characterisations are consistent not only with each other but also with the era they came from. The main characters do grow and evolve between stories as these are not their only adventures, yet this still feels complete.

As always Nicholas Briggs and Richard Earl make first class players for the legendary parts, but there is also a superb backing cast.

To save needless short reviews I feel it best to cover all four stories here as one box set.
It begins in Afghanistan with a young Watson and in London with a young Holmes being part of two different stories.
We then move, in the second tale, to an established Holmes and Watson in their prime investigating a story that links to one of the first ones.
Then an older Holmes, ready for retirement, if confronted in the third story by a red slipper left behind in the first two.
Finally, at the twilight of their days, the pair are drawn back into a story that ties it all together and rounds out the series.

0 out of 1 found this review helpful.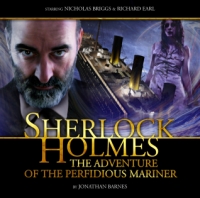 10
Reviewer Says:
No previous stories required.
A retired Sherlock Holmes gets a visit from an upset Dr Watson and a Titanic survivor who seeks to bring the detective out of retirement to investigate his hauntings.

A great cast, great sound effects and a wonderful script.

I preferred Briggs's Holmes in this story as I did in the Ripper story were I felt the character was over acted.

I would recommend this story, I enjoyed it a lot, my only complaint would be that it get solved too quickly. I would have preferred it if the investigating had taken more of the story up.

1 out of 2 found this review helpful.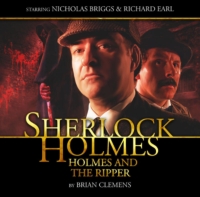 10
Reviewer Says:
No previous stories required.
Holmes and Watson investigate the Ripper Murders in this Entertaining story.

After a slow start the story takes off and if a fun and enjoyable listen. A large cast with India excelling in her roll as usual, Briggs's Holmes seem slightly over acted but is still a likable character. The sound is wonderful and captures olden days white chapel very well.

Would have to recommend this story and am looking forward to the next Holmes story.