0 out of 0 found this review helpful.
One of the best of BF's Sapphire & Steel range. An intriguing and original premise for a S&S story with an unusual emphasis on the Elements rather than supporting humans. Excellent performances and a particular treat to begin the story with Silver and Gold assigned. Although the threat, when revealed is a little too abstract in nature to have real impact, the twists and turns among the main characters make this a gripping story. As good as some of the other writers are, Steve Lyons was the best at capturing the feel of the TV show while also pushing the boundaries of what the series could be.
1 out of 2 found this review helpful.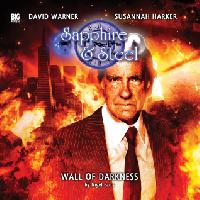 7
Reviewer Says:
Previous stories required!
A post-apocalyptic San Francisco is the intriguing environment for this darkly absorbing psycho-drama. Unfortunately Sapphire and Steel are given little to do in the first 3 and a half parts (which, considering this is the series finale, feels wrong to me). The remainder of the story wraps up the investigators' story in a way which felt repetitive and unoriginal. Ultimately quite an unsatisfying story which is a shame because there's a lot of good material here, not to mention a stand-out performance by Louise Jameson.
3 out of 3 found this review helpful.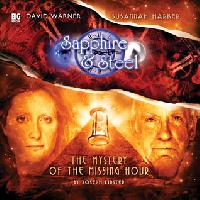 10
Reviewer Says:
No previous stories required.
Depending on your taste for post-modernism, this could be a love it or hate it affair. But personally I loved it. Usually I'm not a big fan of Joseph Lidster's style but have to take my hat off to him here with a fantastic script. Very funny and clever but with a suitably dark and cold undercurrent fitting the world of Sapphire & Steel. The cast are excellent and it's a treat to Colin Baker in a non-Who role. An excellent play... to be sure.