Review By
jonwes
1/9/14 11:52 am
1 out of 1 found this review helpful.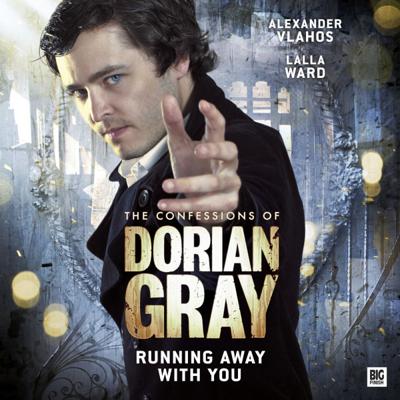 10
Reviewer Says:
No previous stories required.
Just listened to this today, and I thought it was absolutely exquisite! And I'm not one to gush. Well, I don't think I am. I rarely listen to things I don't think I'll enjoy, true, and only listen to them [I]for[/I] enjoyment. I know that last bit might be strange to say, but there are times when I wonder if people consume things more to review them rather than just enjoying them. In any case, it's only after that I really think about them in order to share my thoughts. So I try to be as fair minded as possible, being critical when I think it's needed. So, all that being said, I just feel like this one deserves a lot of gushing.

The centerpiece of the story has to be the relationship between Ms. Harker (has a role ever been so perfectly cast?) and Dorian himself. Such an interesting, and dramatically appropriate, first "love" for Dorian. It's a relationship fraught with so many complicated issues and emotions, and it's treated with such a clarity and precision it's a bit breathtaking (I warned you I was going to gush!)

But, as wonderfully written as it is, I have to give a ton of credit, as well, to Lalla Ward and Alexander's performances here, too. I would love to hear Lalla in more things for Big Finish. I hope the Drama's come back, because I really enjoyed her sort of showing so many different aspects of her range here.

And the end... oh, the ending! It's beautifully written and communicated. And an interesting development. I've still got the specials to go, so I have no clue where it's all heading or whether we've truly witnessed the end any future stories will just fill in gaps, but in any case I really liked how simple, in many ways, the story was here.
Review By
jonwes
1/3/14 1:53 pm
0 out of 0 found this review helpful.
inally getting a chance to listen to these! I thought this was a great opening episode. Dorian in modern day America (and his take on it) is interesting, to be sure. I loved the setting. I wasn't quite sure about Katherine Mangold at first. It's interesting, as like Chase Masterson's performance in Vienna, there was something slightly less "natural" to my ears about her performance at first. I have no idea why that was, but either my ears settled in or the actresses did, because by the end of their respective performances, I was totally onboard. Alexander Vlahos continues to be sexy as hell as Dorian. He really brings the role to life. I pre-ordered his reading of Picture way back when I pre-ordered this, and I can't wait to listen to it after this season is done.

The descriptions in this story, especially of the gore-covered house, were wonderful and disturbing in their scene-setting. As for the ending, I really ALMOST thought Dorian was going to be able to save Kayla. But, of course, things rarely turn out that rosy in Dorian's universe. A really exciting start to the series. I've missed it!
Review By
jonwes
1/3/14 1:53 pm
0 out of 0 found this review helpful.
Another wonderful entry. I must say, when Dorian hooked up with his groupies...well, I was in my car listening to it and wondered what the other cars in traffic might think. LOL. But all in all, I thought this was another great entry into one of Big Finish's most consistently excellent series. I am always amazed at how much quality story they get into the half hour format.

I found the character of Otto an interesting one, and it was fun to see how the mystery of what he was play out. For some reason, I kept imagining a young Billy Idol based on the description, though I don't think that quite works with the stories setting? Any way, Dorian's solution was certainly interesting. I can't imagine how traumatic that'd be for those in the crowd who carried it out, but it seems as though they were spared the memory of it.