Review By
kfb2014
10/12/15 12:34 am
1 out of 1 found this review helpful.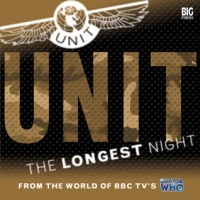 8
Reviewer Says:
Previous stories required!
3rd outing for the Big Finish take on U.N.I.T I must admit I didn't enjoy this one as much, it is definitely moving further away from Who and more into the realms of something else. This little drama, continuing the with building of the characters by retention of the core acting, well at least for most of the episode. We are presented with the main core excluding the Brigadier. [spoiler alert]They are not shy in killing off what appear to be main characters in this and Dalton is un-ceremonicly put to the sword for the greater good at the end of this without a second thought or so it appears. [ end of spoiler] A corrupt government minister whose illegitimate daughter in tow, has set about through subliminal hypnotic suggestion, and a quit smoking helpline to turn individuals into killing machines or human bombs. When the first incident occurs it catches one of U.N.I.T's own in a club, needless to say this leads to a very unfortunate ending for Hoffman, but, the interesting thing is he manages to get a message to Chaudhry informing her it isn't what it seems. Chaudhry and Dalton try and un-ravel the goings on, but not after several more incidents have occurred and deaths a plenty.

What strikes me apart from my constant rambling's around this being removed from the Who and more in line with Counter Measures is that in this early release, I have noticed that they have not shy'd away from bad language and more than often reference to sex and infidelity. Something that as been removed from the subsequent releases from the company. This does give it a little more gravitas however, as it makes it stand out as a much more adult release than I have become use to, it handles the story in a more realistic and grown up manner. Which I think adds to the overall story. I enjoyed this not as much as the first two releases from this 4 release set, but it moves the story along a nice pace, and you can sort of feel it moving towards a inevitable ending to the whole piece.
Review By
kfb2014
10/12/15 12:04 am
1 out of 1 found this review helpful.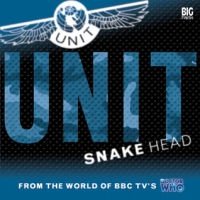 8
Reviewer Says:
Previous stories required!
This is actually a cracking story, but with the casual mention of Dr John Smith, there is very little to be taken from this other than the title, this is certainly no Who, this is Big Finish stretching their proverbial and creating their own take on UNIT and how thing could have panned out if it had of been explored as a standalone drama, like Torchwood became. We have the same cast as before which gives the story credence and certainly also it explores the relationships forming between the various players. There is one thing that springs to mind more over than anything else. Big Finish have created a high quality, and well rounded series of adventure dramas, expertly acted by an ensemble that is more than capable of delivering a good dollop of science fiction. Whether this really qualifies as UNIT is still something that I am struggling with, as, there is lip service paid to the Brigadier but that is as far as it goes. Essentially these are not for me UNIT stories, they are more X-Files meets British cost cutting. I have listened to two so far, and have enjoyed them, they tick all the boxes, but, I can understand why there are only 4 in the collective box.
0 out of 0 found this review helpful.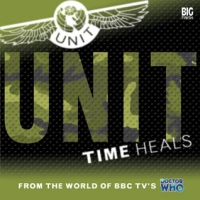 8
Reviewer Says:
No previous stories required.
First proper release from Big Finish of the dedicated U.N.I.T spin off series. The initial taster release with Nicholas Courtney is a mouth moistener to this true release. I am coming at this from the point of review that I am listening to this with potentially only a couple of months before the new U.N.I.T range gets a release. Also saying that this was released before the very similar Counter Measures, one could argue that this may have been a fore runner, having listened to the Counter Measures releases before this collection of stories, then, there are some massive overlaps. However, in saying that it is in it's own rights accomplished, and, pushes the format in a different direction, when you consider there is no comparative as a standalone in the Who Universe.

The assembled cast are excellent, and they also convincing in their portrayal of a post U.N.I.T Brigadier's leadership era. What we have here is actually a well crafted, and superbly written release. In fact it bears no real integral Who in any sense of the word, as, this could standalone as a Sci-Fi audio drama in it's own right.

The story is based around corruption of the military using fringe and alien technology to provide a new super weapon. With the very commanding presence of Siri O'Neal playing Colonel Emily Chaudhry she leads the story through the twists and turns that are occurring due to the experiments. The experiments by the two scientists are being assisted by in this by the theft of alien space craft right from under U.N.I.T's nose, this is to gain useful technology advancements, it ends up bending time and resulting in a horrific train crash. We get flash back with the good old Brigadier who also experiences some nasty time slips. Nice cameo's here. All the threads start to come together bringing us to a fantastical conclusion, to this the first release.