0 out of 3 found this review helpful.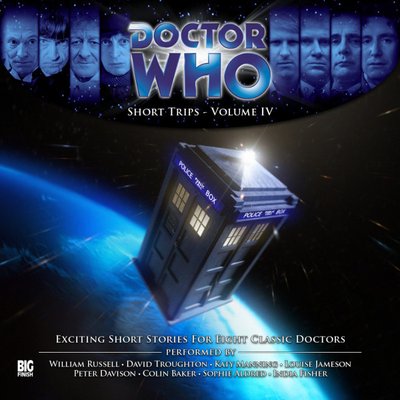 1
Reviewer Says:
No previous stories required.
My god, what an awful title! I don't think that there's many titles in the Doctor Who cannon that I would say that about. And the story isn't particularly interesting either, never really grabbing the audience in the way it should. It certainly seems as if The second Doctor got the sharp end of the Short Trips stick, as non of the his stories manage to be interesting or memorable. And this story is no exception: there's nothing here that's original, new or even remotely involving. In fact, it just pases by so without a care that one never really can invest in the material. It's pretty much Vengeance On Varos without the heart or the charm. Even David Troughton's performance seems less interested than usual. To be honest: there's little more I can say about this story: it was so suprisingly uninvolving that by the time I realised it had started, it was pretty much over.
2 out of 3 found this review helpful.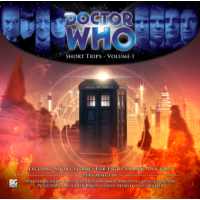 2
Reviewer Says:
No previous stories required.
Like San's human form, Police And Shreeves is instantly forgettable . Apart from one possible fake Brigadier, there's nothing that makes you think or that makes it a fun story. Instead it feels like you haven't even listened to it: it's so ephemeral that you forget you've even been listening to it. To be honest, it's probably one of the most forgettable Doctor Who stories ever.

The plot is so paper thin and so small scale that it would have worked better as an Avengers episode (no, not the Marvel superheroes, I mean the 60's crime fighters!). If the threat had been better established from the beginning, like in Robot, as a powerful menace, than that wouldn't be a problem. However, here it's just a extra detail, trying to make the story matter. The characters too are also instantly forgettable. The Doctor, Ace and the Brigadier are barely in it, and the rest are completely wafer thin. Even Nick Briggs' music is forgettable, which is very rare for him. Both Sophie Aldred and Martin Montague both try to salvage something through the reading and sound design, but by then, I'm afraid it's too late (at least for this reviewer).

Police And Shreeves shows why Doctor Who, in a short story format, can't always work. It also must surely help to contribute to the reason why the Short Trips range hasn't returned since 2011.
2 out of 2 found this review helpful.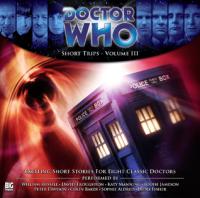 5
Reviewer Says:
No previous stories required.
I certainly think that Juliet Boyd's first story is an interestingly written story, with a period of history I'm really not familiar with. It's quite a sad story, especially seeing the events of when the story is set. It's not about any almighty alien plot to invade Earth or something: it's just about one sad event in the history of the human race. It's pretty much divided into two stories: the first is essentially the TARDIS being stolen, while the second is about the tragic death of the original Jumbo. The first thread is sadly one which has been seen done better before and nothing new or original is presented to us. It's a shame, because this does deal with the physical horror of entering the TARDIS and realising that it's bigger on the inside than it is on the outside. The latter side of the story deals with the tragic death of Jumbo the elephant, a rather more obscure piece of history. I had no knowledge of the events that had occured here, so to learn about them was incredibly interesting and to have these events caused by The Doctor gives them a Visitation-style feel to it.

Obviously nobody could knock Louise Jameson's reading of the story, but Daniel Brett's music is slightly too Keff McCulloch rather than Dudley Simpson. It's a pity really, but makes the story a bit of an earworm to listen to. There's really not much more I can say about this story. It's a nice, diverting Short Trip, quite good, but sadly not really profound or leaving a deep impact. It's a pity, but that's what the best of these Short Trips should do.