1 out of 1 found this review helpful.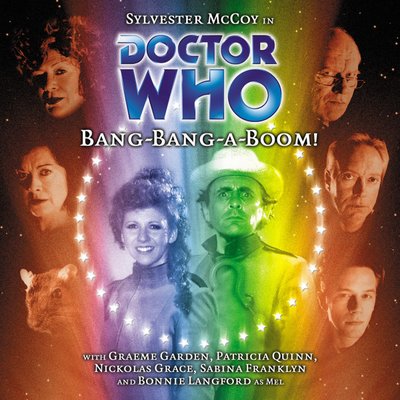 5
Reviewer Says:
No previous stories required.
I'm completely split down the middle on this. The humour was great, but I felt the plot tried to take charge more than it should have. The characters are excellent, Nicky Neumann is a definite favourite, but the acting is unfunnily over the top, whereas Sylv and Bonnie seem to be having an off day. The murder mystery themes are great, and Mel's revelations get a laugh out of me, but it really makes you wish that you didn't have to endure the sci-fi part of the plot.

I'd say stick with The One Doctor.
1 out of 1 found this review helpful.
I don't really understand why this story seems so unpopular with the majority of listeners. For me, this is one of the most accessible, and indeed quintessential big finish releases. The story has everything that I look for in a Doctor Who story. An engaging atmosphere, a strong plot, interesting characters, and a mad scifi/historical twist. I rate this 10/10!
1 out of 1 found this review helpful.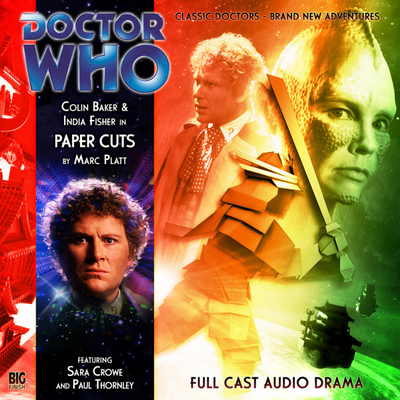 7
Reviewer Says:
Previous stories required!
Like The Doomwood Curse, I consider this to be a game of two halves. On one side we have a sequel to Frontier in Space, a Pertwee TV serial that featured the fondly remembered Draconians. Personally I'm not a big fan of the serial nor the species (though I have to give them credit for writing an alien species that isn't a monster-of-the-week), so I didn't appreciate the looks into the Draconian culture that much, which gave the whole thing a somewhat 'flat' feel.

However, on the other side, we have a fascinating look into a real life chess match, which, once it actually gets introduced, got me into the story a lot more. A lor of the performances were great too, the Prince especially. I wouldn't consider this as much of an up-and-down story as Doomwood - it nestles between a 8 and a 6 quite well.

Also, another small complaint, is it just me or did the whole Mila thing get brushed aside here? Thankfully, Blue Forgotten Planet makes up for this story treading water.