Review By
komodo
12/1/13 10:51 pm
0 out of 0 found this review helpful.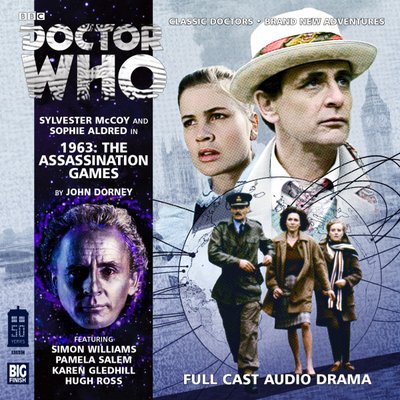 9
Reviewer Says:
No previous stories required.
Once again we have a 7th Doctor story where he is not the main character, but this time it isn't even Ace who is the main character, its Gilmore who heads this story with assistance from Allison, Rachel, Ace and the Doctor.

Its a political drama and a conspiracy story muddied a bit by the presence of the doctor since Gilmore must understand his scheme as well as that of the principal villains.

Its another great story for capturing the times. Much like the Common Men you do get a feel for 1963 though this time its from a different angle.

There are a lot of voices in this though and it is not always easy to tell them apart, so stay focused. The big cast also means lots of plot lines going on at once. Even more reason to pay close attention.

1 out of 1 found this review helpful.
Unusual, different story that isn't really a story at all. It makes you remember that whenever the doctor is, some of his friends and acquaintances are long dead, and some are yet to be born. This is the story of the fate of the companions that are left behind, the story of all those people that the doctor saved only to die in different ways in a different place.
Review By
komodo
11/26/13 10:17 pm
2 out of 2 found this review helpful.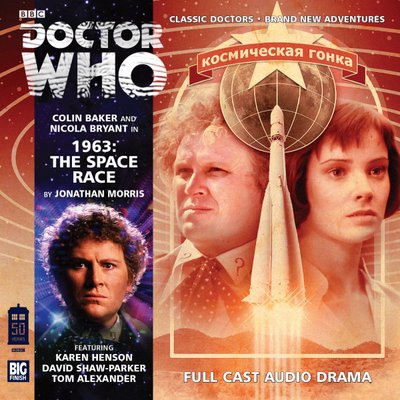 7
Reviewer Says:
No previous stories required.
The name and the cover picture give a very clear idea of what to expect in this one. Cold war, Iron curtain and rockets exploring the vast unknown.

And for the first episode that is exactly what you get and it is top class stuff.

Then we get to the reality of the story. I won't spoil it, but I will say there are some big deviations from what is expected at this point. The story we really get is not hinted at by the cover. It is a big shift from that image. It is very off-beat. This should not detract from the quality of it whihc is still very good, it just isn't what was expected. (Some would say this is a good thing and they are right)

The other big point to note is that for most of the story Peri and the Doctor are separated by quite some distance and in many ways in different stories. For a while I wondered if Mr Morris had been given two story briefs and was trying to push them together, or did he have his own idea that was different to the brief and he wanted to tell them both.

It all works out in the end, but when you are in the middle of it, it just doesn't feel like classic who.