0 out of 0 found this review helpful.
Today as started with myself listening to the Cyberman drama with the fifth Dr, and Nyssa, battling, the creation of the Cyberman. Spare Parts the story, is based around the Dr and his companion landing on the host planet where it all began. Nyssa gets involved with a family who are slowly being made into cyborg form. Where as the Dr get's caught up with the Doctor Alan, who is bent on processing the remaining humans into Cyborg type. However things become unstuck when the Dr refuses to be used as a model for the rest of the cyborg race. The Cyberman then increase there control over their own destiny. The revolt by the remaining humans and the dissatisfaction with the way they have been treated. A quite excellent Cyberman outing with the fifth Dr. Well worth a listen or two.
Review By
komodo
7/27/14 7:18 am
0 out of 0 found this review helpful.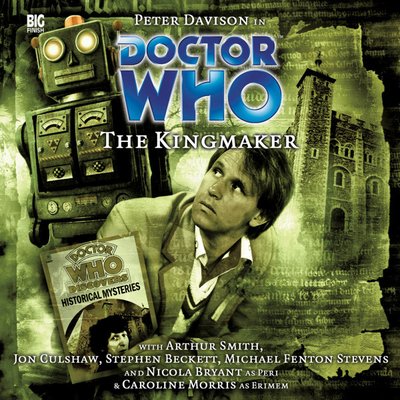 9
Reviewer Says:
No previous stories required.
A very off-beat story here in the Nev Fountain tradition. It mixes irreverent comedy with timey-wimey nonsense.

In many respects this is an excellent release and one I did not expect. There have been a number of poor releases for Peri and Erimem, so I was not expecting anything like this. To give spoilers in the review would ruin the fun, but suffice it to say the Doctor and companions are investigating the death of the princes in the tower. In classic style Doctor is separated from companions and they all work to then bring the story together and something that can only be called juxtapositional mayhem.

The only flaw I found was that some of the key voices were too similar and given that we were hearing the same characters from alternating points in time, this made a brilliant story, a confusing one. Luckily it was more confusing for the characters than it was for the listener.

So many of the twists and turns are unpredictable and the cliff hangers are all major shocks that you don't see coming and can't see a solution to.

I really must listen to this one again.
Review By
komodo
7/20/14 9:06 pm
1 out of 1 found this review helpful.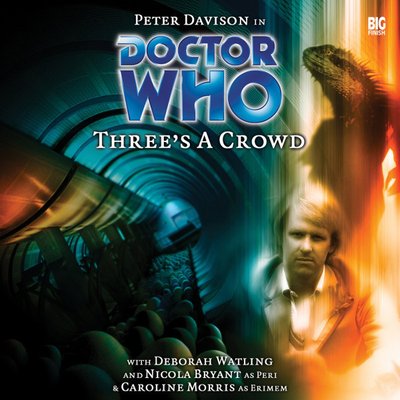 7
Reviewer Says:
Previous stories required!
This one begins with a discussion that follows on from Roof of the World (10 releases earlier) having not listened to that one, I felt a little alienated, but we were also introduced to an interesting set of characters in an odd dystopian world. They held my attention when Peri and Erimem failed.

Its a great study of a broken culture and how they interact, not only with each other, but also with the unknown.

By the second half a race of rubber suit monster has turned this into a base under siege story. Many people are critical of the monsters, but I think that as the story is primarily about the humans, it is fine to have one dimensional rubber suiters as villains.

Mostly this story is about Peri and how she deals with people in an odd situation as well as being a growth piece for Erimem.

For most of the story, Doctor and companions are separated giving us three or four story lines at once. Its a lot to take in, but worth it.