2 out of 2 found this review helpful.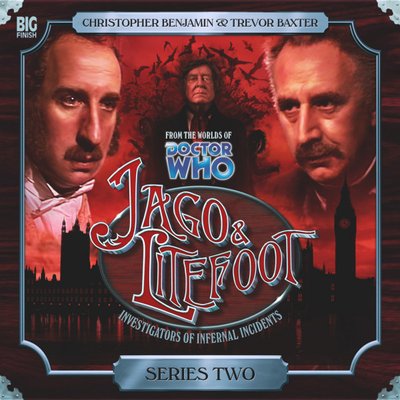 9
Reviewer Says:
Previous stories required!
Sinister, creepy, funny and ingenious. The best J&L story so far.

Destructive virtual realities have been done before. But not in this format.

Jago hires an incredible act he encounters at a fun fair and gets more than he bargained for.

The story twists and turns and you're never quite sure what to accept as the truth, even right until the end. It's tightly paced with very effective sound design.

The performances are generally excellent. Some of the French accents are occasionally ropey but that's picking holes. The music is great and the whole mood is nicely formed by great dialogue and a plot that moves along at just the right pace.

Even the exposition is wonderfully entertaining. Occasionally, there's the odd "look, there's a..." to explain what's going on but in every other respect, it really is a brilliant production. Highly recommended!
Review By
SkyTwo
1/7/14 9:50 pm
2 out of 2 found this review helpful.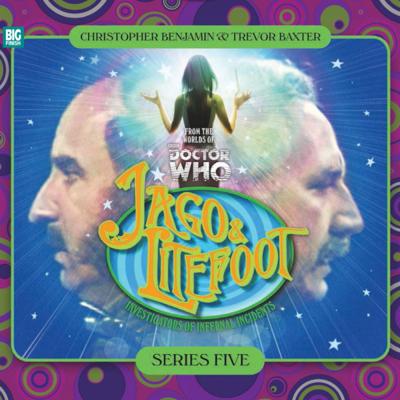 6
Reviewer Says:
No previous stories required.
As hinted at by another reviewer, it's tough to talk about this one-- at all-- without including spoilers. I'll try to tread lightly, but consider this a warning. The fifth series was very much a return to form for the Victorian duo, and aside from the uncharacteristically off-putting Gluttonous Guru, a lot of spooky fun. Events at the end of the Bloodchild Codex, however, suggest a very different story than what we wind up getting here as our heroes finally confront Guinevere Godiva. (Last chance to stop reading!) Going into the second part of Final Act was so jarring that I felt like a marketing team had burst into the writers' room and demanded a rewrite of the final act. The climactic showdown largely jettisons the sinister conspiracies and enigmatic cast members of the 60s London stories in favor of re-enacting a classic Who moment shot for shot. I'd give the first 75% of this two-parter a 9 or 10. Watch that last 25%, though. It's a doozy, and your enjoyment is likely to hinge on whether you perceive it as "affectionate homage" or "lazy retread."
Review By
SkyTwo
12/19/13 10:24 pm
2 out of 2 found this review helpful.
What a relief this was after the previous... two series? Wow. For a while, the Jago & Litefoot stories were a delight-- light-hearted, atmospheric, and great fun. Then they bafflingly and unnecessarily started doing the Big Finish equivalent of sending the cast to Hawaii and bringing in 'surprise' guest stars. But while these tactics are usually used as a lifeline for a past-its-prime sitcom, in this case they were the source of all the trouble. Fortunately, this episode jettisons all the unwelcome accretions and gets back to what it was doing right from the start. It isn't without its flaws: the new setting works very well, but could be a dangerous gimmick in the wrong hands, and the story does start to waver as it nears the finish. Praise is also due to the duo's new ally Inspector Sacker, nicely played by Wisbey to strike a welcome balance between skeptical straight man and mischievous foil. His character gets more depth and nuance here than poor Louise Jameson's did in eight episodes!