1 out of 2 found this review helpful.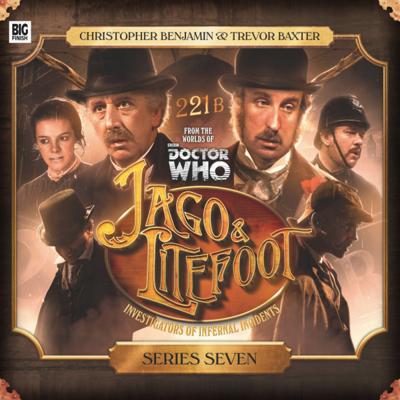 9
Reviewer Says:
Previous stories required!
The last episode picks up with Jago & Litefoot being in the company of Abberline. They soon learn that Abberline isn't a police officer anymore, but requires the two to assist him the apprehension of Jack the Ripper. Needless to say that adventure pursues with all three and Ellie and Sgt Quick, assisting Abberline tracking down the killer, which in the process takes them back to Jago beloved theatre in which they cross the path of the killer and his terrible plan and a explanation of who Jack Ripper and why he killed and a tale of lost love and a twisted damaged mind all play out. Culminating in Jago and Litefoot preventing good old Queen Vic from a certain death.

Fantastic end to the series, and a quite bizarre musical act audition in front of the Jago and Litefoot in their gloved watering hole.

Caps off this excellent series with aplomb....
2 out of 2 found this review helpful.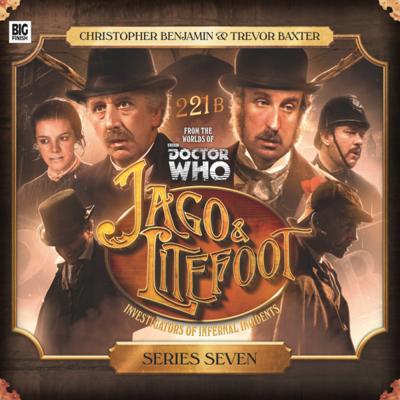 9
Reviewer Says:
Previous stories required!
Excellent episode in the set. Taking on the premises of Jago and Litefoot, desperately trying to clear there name by getting a confession from the escaped solider whom helped the Colonel, they venture into a evening of entertainment, taking on the alternate characters of two Sherlock Holmes fan. With the only person who can clear their name now working at Moorsley Manor, they enter into an evening of mayhem with a group of Holmes fans. As you will imagine as ever the two get involved in a desperate struggle, with a mad horological expert, bent of taking vengeance for their poor father wronged for an indiscretion against good old Queen Vic. The episode romps along with not a passing similarity to a victorian steam punk version of SAW!

Well worth the hour or so listen, and the ending leads wonderfully onto the last episode in the series, with Litefoot, meeting Abberline who has also worked out that Jago & Litefoot are innocence.
1 out of 2 found this review helpful.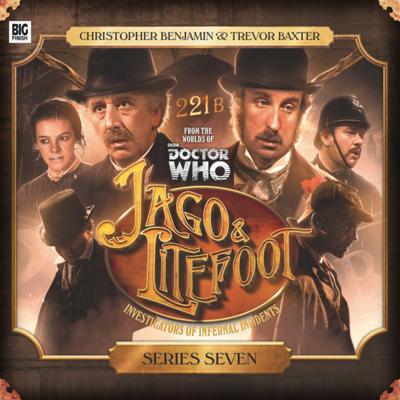 8
Reviewer Says:
Previous stories required!
On first listen, I didn't like this episode, however on the third listen, I found it an enjoyable romp, however, you definitely need to listen as the story is told in flash back from each of the characters. The episode takes stance of a night in due to Jago and Litefoot not being able to venture out due their warrant for arrest. Without giving too much away, the story evolves around each of the main characters, telling a tale in the style of a musical hall act. The real twist in the story, is introduction of a monster, that most of us have probably had visit them that of Remorse! Listen out for the clues early on in the story if you have the sort mind that like to work out who dun nit or in this case a who is it.....

Well worth a listen, and on counter reflection a little breather from the main story arc of this series of stories of Jago and Litefoot.