Review By
komodo
4/22/14 7:34 pm
0 out of 0 found this review helpful.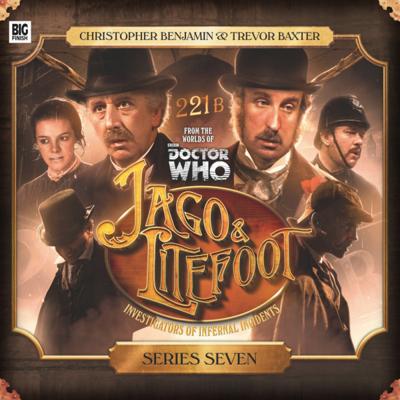 7
Reviewer Says:
No previous stories required.
I feel like we get two stories here.

One is the tale of a mysterious creature leaving a trail of bodies. Quick needs it investigated and J&L are the men to do it. There is quite a surpising cause to the creature, but it is the type of thing that J&L are qualified to resolve. I found this plot line to be quite strong and entertaining.

The other storyline deal with J&L crossing paths with Arthur Conan Doyle and allowing the author to move on with his career. It is very much a tale of one man's dreams and destiny. As far as Conan Doyle is concerned, Holmes died at the Reichenback Falls and yet his fans want him to keep writing. In the meantime he is working on other less popular projects unaware of what he is destined to be famous for. This story forms a turning point for the author as he finds the inspiration to write what history tells us he will write. This plot line was entertaining as well, but a little forced and perhaps weighted down by the destiny of the character.

Together, the two plots form an uncomfortable, yet complete tale that does little more than warm the listener up for the rest of the series.

1 out of 1 found this review helpful.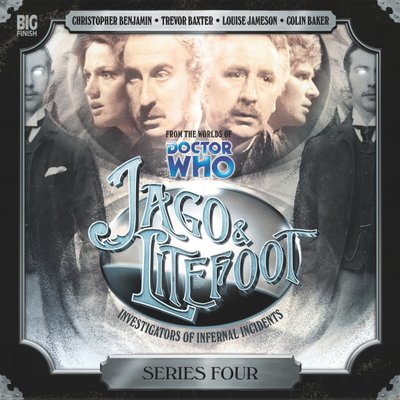 10
Reviewer Says:
No previous stories required.
Beautiful Things is the standout story of Series 4 of Jago and Litefoot. It is well written and fun with a real originality sparkling through that is perhaps absent in some of the other stories of the season, and I thoroughly enjoyed the portrayal of Wilde which was a great contrast to the straightforwardness of Leela.

The slight ambiguity to something Professor Litefoot says towards the end of the story was also intriguing and I couldn't help but wonder if we were privileged enough to see a little more of his inner self than hitherto.
2 out of 2 found this review helpful.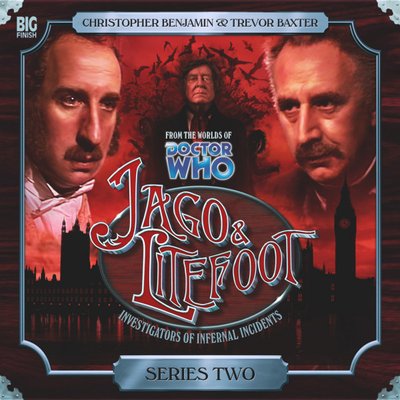 9
Reviewer Says:
Previous stories required!
Sinister, creepy, funny and ingenious. The best J&L story so far.

Destructive virtual realities have been done before. But not in this format.

Jago hires an incredible act he encounters at a fun fair and gets more than he bargained for.

The story twists and turns and you're never quite sure what to accept as the truth, even right until the end. It's tightly paced with very effective sound design.

The performances are generally excellent. Some of the French accents are occasionally ropey but that's picking holes. The music is great and the whole mood is nicely formed by great dialogue and a plot that moves along at just the right pace.

Even the exposition is wonderfully entertaining. Occasionally, there's the odd "look, there's a..." to explain what's going on but in every other respect, it really is a brilliant production. Highly recommended!