2 out of 2 found this review helpful.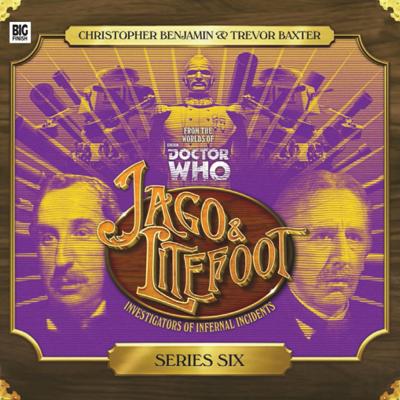 9
Reviewer Says:
No previous stories required.
Traditional, eerie and atmospheric. An engaging tale.

Jago and Litefoot are back to their roots in Victorian England, this time apparently working for the Crown.

The first plaudit that has to be given to this episode is its simplistic but well-constructed storyline. It plays out as a mystery with supernatural elements, which are inevitably given a more scientific explanation towards the end. It's a simple story but it is written so well that it draws the listener in. Big Finish sometimes uses more convoluted story lines as a means of engaging the listener, but it takes a great writer to deliver a simple story that does the same job.

The entire cast delivers a first-rate performance. In some ways, the performances are reminiscent of Counter-Measures, in that these characters actually sound like real people. It's easy to actually care and take interest in them.

The seaside soundscapes are excellent and very atmospheric, although some of the interior scenes tend to lack ambience. A very minor quibble.

The tragic nature of the story is effectively realised. It's easy to care about the villagers, despite never actually really encountering them within the story. Another sign of fantastic writing.

All in all, a solid and engaging tale from a great writer.
3 out of 4 found this review helpful.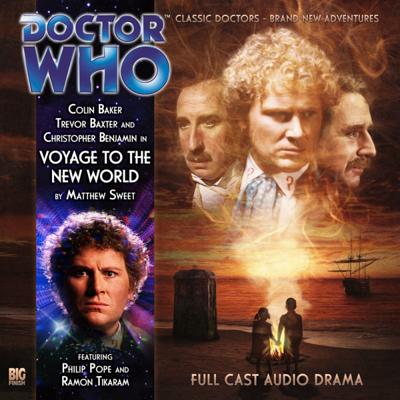 10
Reviewer Says:
No previous stories required.
Stunning - completely unique and captivating!

It's not often that a Doctor Who story feels completely original and fresh.

Surprising then, as this story seems just that, despite the raw constructs of the storyline actually being fairly familiar when more deeply analysed.

The use of 16th century English really hits the listener without being pretentious. The soundscape is nothing short of masterful - the atmosphere and mood are wonderfully conveyed.

The story really develops well, with an especially clever resolution. There is so much packed into this 60 minute adventure that you'd be forgiven for thinking you'd listened to a full length audio.

Every single cast member gives a first-rate performance.

Don't expect a light-hearted Jago & Litefoot story. This is dark and moody. Think of a dark Pirates of the Caribbean story with the Doctor as the star and you're really not far off.

Highly recommended!
1 out of 2 found this review helpful.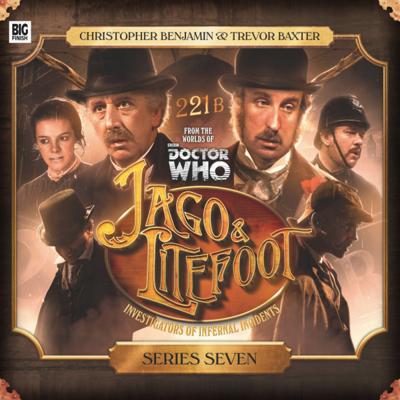 9
Reviewer Says:
Previous stories required!
The last episode picks up with Jago & Litefoot being in the company of Abberline. They soon learn that Abberline isn't a police officer anymore, but requires the two to assist him the apprehension of Jack the Ripper. Needless to say that adventure pursues with all three and Ellie and Sgt Quick, assisting Abberline tracking down the killer, which in the process takes them back to Jago beloved theatre in which they cross the path of the killer and his terrible plan and a explanation of who Jack Ripper and why he killed and a tale of lost love and a twisted damaged mind all play out. Culminating in Jago and Litefoot preventing good old Queen Vic from a certain death.

Fantastic end to the series, and a quite bizarre musical act audition in front of the Jago and Litefoot in their gloved watering hole.

Caps off this excellent series with aplomb....