0 out of 0 found this review helpful.
By the time we get to 'Guilt' we have seen everybody that Davros may have cared about die and often horribly. He has been bombed, horrifically scared and crippled. Possibly driven mad with it and with each tragedy he has become more the Davros we know. We even get to hear him introduced to Nyder, once again, played by Peter Miles. This spin-off series has had rich characterisation, nuanced storytelling, superb acting and consistently good writing. People don't live long enough to have a change of heart - provided they have one of course. It's a dark, creepy, sinister and an unforgivably good story.
0 out of 0 found this review helpful.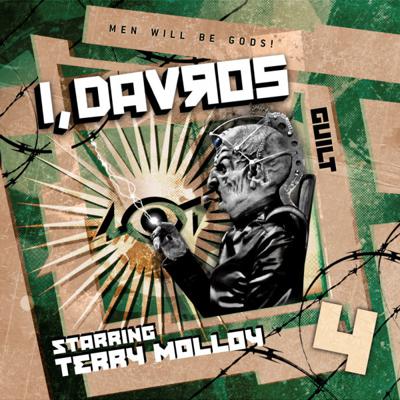 10
Reviewer Says:
Previous stories required!
'Corruption' was written by Lance Parkin and directed by Gary Russell. This audio drama was recorded on 2 August 2006. Davros' star is in the ascendance. 'Corruption' has Davros discover how invaluable manipulating people can be. Frustrated at what Davros sees as the inefficiencies of his people's leaders Davros seeks to gain control. The interplay play with a frustrated Davros and his fussing mother is often amusing. There is more dark humour in this one and it's one of the more macabre instalments of the series. Davros starts to bring life to his creations; yet brings death to everything he touches. This was Gary Russell's final project with Big Finish.
0 out of 0 found this review helpful.
'Purity' has Davros and his sister both in careers they aren't entirely happy with their respective careers. His mother has taken to extravagant spending in order to fill her days and assuage her conscience. Terry Molloy does a fantastic job of personifying the able bodied and unscared Davros.

Davros is sent on a suicide mission, in nightmarish wastelands, and soon finds himself taking command proving himself to be strong willed and fearless. This is the most seminal episode for young Davros. He witnesses survival through hatred and defeat through a lack of will power. Andrew Wisher who plays 'Reston' is the son of Michael Wisher, who played Davros in 'Genesis of the Daleks'.