2 out of 2 found this review helpful.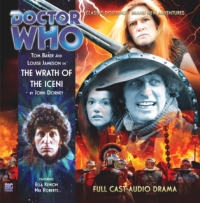 10
Reviewer Says:
No previous stories required.
This is the third Tom Baker audio I've listened to and the first that really did it for me. Truthfully, not a lot "happens;" it's about the Doctor and Leela wandering into the wrong time and place and getting wrapped into historical events without really changing anything. But the setting is beautifully realized, and the idea of Leela meeting up with Boudica, who she obviously would have had an affinity for, doesn't need a whole lot of embellishment to be wonderful. The real beauty of the script is not in its plot but in the marvelous dialogue it gives Tom Baker and Louise Jameson, all of it spot-on for the characters they played decades ago and much of it very funny. If you are a fan of Leela, especially, you will love this one. And the actress who plays Boudica is great, as regal and terrifying as a roaring tiger. You can tell she's having a blast.
Review By
komodo
7/23/13 3:48 pm
1 out of 1 found this review helpful.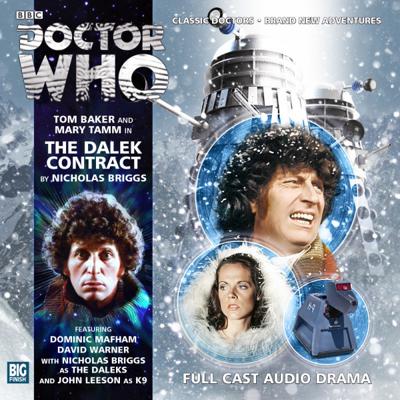 7
Reviewer Says:
No previous stories required.
Cuthbert is a wonderful character; well written and well played. The chemistry between the Doctor and Romana is beautifully portrayed, perhaps better than ever in this one.

Sadly I found the story to be a bit hollow in this one. It does follow on from the Laan stories, yet it is not necessary to have heard them and it is part of the series end double parter and I think it suffers from not being the right story length for the two episodes.

Perhaps I have been jaded by too mant dalek stories as I didn't find them particularly villainous here. From Romana's point of view, this is her first encounter with them, so for her its okay, but for me it isn't?
Review By
komodo
7/14/13 7:16 am
0 out of 1 found this review helpful.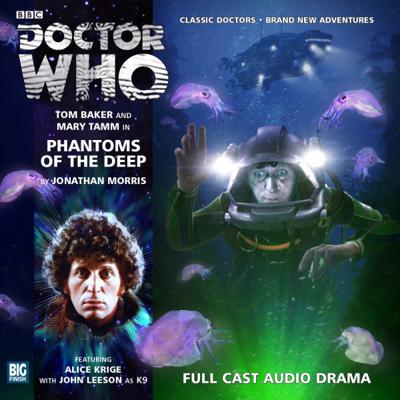 6
Reviewer Says:
No previous stories required.
The strength of this story is in the claustrophobic environment of the deep submergence vessel. The ghostly alien presence is trivial to the value of the story and the minor characters are all forgettable.
To me its only strength was the environment, but I compare that to the same environment portrayed in Christof Laputka's Leviathan Chronicles. Solely in audio format an independent production sells the danger and risk of the deep in a way that Big Finish has failed to do. Sadly, this story has one strength and it isn't much of a strength.