2 out of 2 found this review helpful.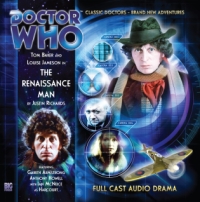 8
Reviewer Says:
No previous stories required.
The Renaissance Man is based on a brilliant central conceit that I don't want to spoil, except to say that this story really has got the perfect title.
The first episode is very well-paced with a great build-up of tension and intrigue. The story fizzles out a little bit in the second half, as the Doctor's way of evading his enemies makes for a rather fractured narrative. But despite this, the tale manages to stay interesting and is resolved with a great twist ending. Plus The Renaissance Man fits in nicely with the theme of "educating Leela" which we also get in a number of other FDAs.
Overall, this is a strong story with a great cast and some lovely sound design. One of the highlights of series 1.
1 out of 1 found this review helpful.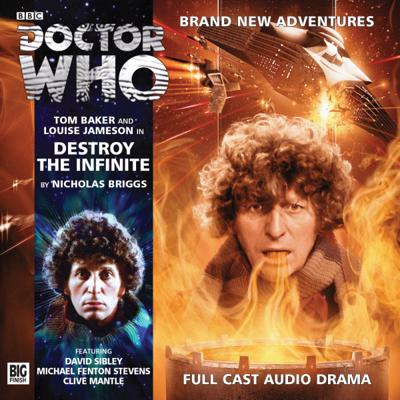 9
Reviewer Says:
No previous stories required.
The production of this audio is stunning, I have been listening to a lot of Big Finish over the last couple of months and this is by the far, the strongest in regard to it's sound scape. I would go as far, the almost hypnotic and layered luxury of the recording, it literally just takes you there. Close your eyes and just let the actors do their things, and the whole thing becomes alive.

The story is very strong, one of the best I have listened too, there is a lot of content. A excellent new enemy is introduced to the Dr in the shape of the Eminence. A enemy that takes over the minds and bodies of the inhabitants turning them into the puppets of the Eminence, there one aim complete control of the planet.

I don't want to give away too much in regard to the story, I think it deserves you as the listener to find out for themselves.This is a first rate story, one that I have now listened to three times from start to finish. Excellent.


Review By
jolyon
7/9/14 1:22 pm
3 out of 3 found this review helpful.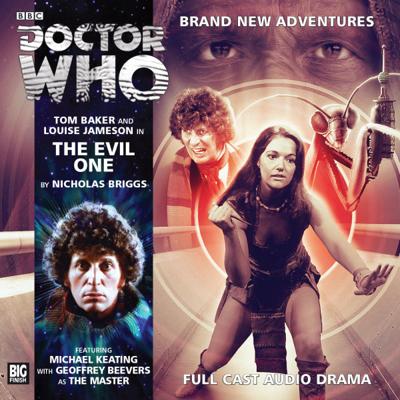 6
Reviewer Says:
No previous stories required.
In theory, this adventure should work well. It has a strong cast that put in good performances. I wonder if Geoffrey Beevers draws attention to the problem with this story in his interview on the extras. He comments that there have been times where writers have given the Master really interesting things to do, in 'Master' and in 'Mastermind'. This story is more standard storytelling - which is great, but it's not going to get 10/10. I may have missed the explanation as to how the Master came up with this completely bonkers plan in the first place. Frankly, his plan here is so mad, it is up there with some of the Anthony Ainley incarnation plots, which is a plus in my book!

Louise Jameson gets some moving material to play with again. She delivers the goods, as you would expect, but there is something that left me feeling cold come the conclusion - it wouldn't be fair to say that it's the fourth Doctor himself, but knowing that I love both the Master and Leela in this story, my mild indifference may be towards Tom Baker's performance.

Certainly a release I will want to reassess in the future. I also look forward to seeing others review this, to see if they can put their finger on where this doesn't seem to work.