Review By
SkyTwo
9/25/13 8:43 pm
2 out of 2 found this review helpful.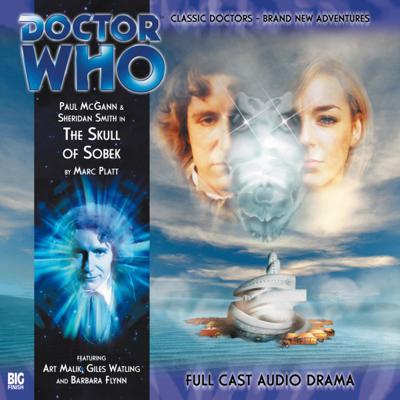 7
Reviewer Says:
No previous stories required.
I'm stumped by this title's standing as the lowest rated in the range (by a far sight, too). At worst, it feels like the whole thing's been run through the Who-o-Matic plot machine, but a lot of stories amount to little more than a rearrangement of familiar elements. And although I'm not here to make an impassioned plea for the defense, I will say in its favor that the story aims high. It really strives for an epic scope and a mood of Victorian horror that wouldn't seem out of place in the Hinchcliffe/Holmes era. Another feature that might appeal to some is how action-oriented this story is compared to others in the range. I suspect that anyone who likes the sound of all that and has the requisite ability to forgive a few lapses in internal logic will enjoy the ride.
2 out of 2 found this review helpful.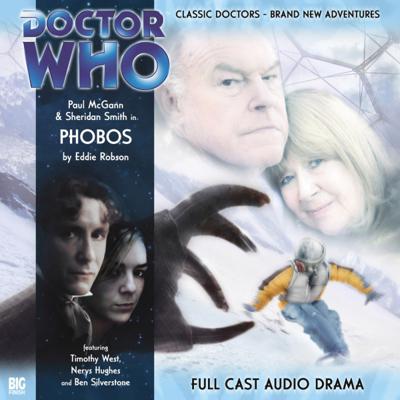 6
Reviewer Says:
Previous stories required!
The first Eighth Doctor Adventure that is simply 'okay'. While Phobos is in no means a bad story, it's overshadowed by the rest of this seasons amazing stories. The plot is overall uninteresting, in fact quite ridiculous. The characters are very dull, aside from the amusing wormhole-jumpers. Everything about Phobos files it under the group of forgettable Big Finish stories that nobody seems to really like.
1 out of 1 found this review helpful.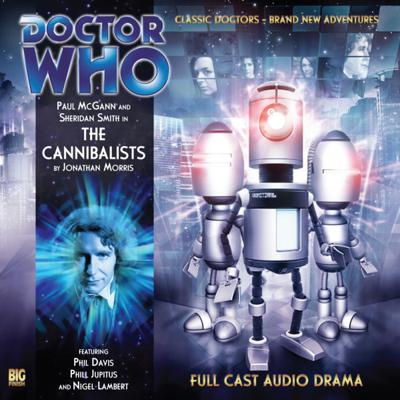 9
Reviewer Says:
No previous stories required.
The Cannibalists was the first Big Finish release I listened to and I've been addicted to their audios ever since. When I chanced upon this story on Radio 4 Extra, I had no idea there was a whole range of EDAs, so for me it was hugely exciting to discover more about this Doctor, who had only appeared in one tv movie (which for me wasn't enough to actually form any opinion on him)
But with the Cannibalists I completely fell in love with this breathless romantic, the Eighth Doctor. And I fell for Lucie Miller, Jonathan Morris' beautiful script, the lovely robot characters and well, just about everything about this release. Re-listening to it now, it hasn't lost any of its initial charm: It remains a wonderful stand-alone story, very imaginative, surprisingly emotional and great fun to listen to.