Review By
komodo
10/24/13 7:06 pm
0 out of 0 found this review helpful.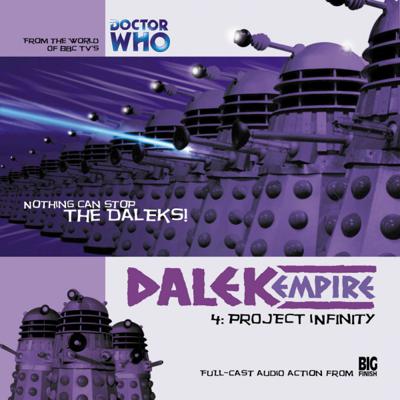 8
Reviewer Says:
No previous stories required.
For King and Country!
Project: Infinity has nothing to do with the Forge.

I was a little lost as it began by running off at a tangent in an effort to explain the end of the last story and set up the bulk of this story. The problem being one did not follow on well from the other and the introcued paradigm did not sit well within the whole.

Without Suze, Alby and Karlendorf had to drive the plot, but they did it poorly.

The second half did pick up though as total dalek war errupted. As a bonus there were units of special weapons daleks, which bumped my opinion of this up by a lot.

Who wouldn't love battles featuring battalions of daleks with special weapon units being used strategically?

Review By
komodo
10/20/13 9:13 pm
0 out of 2 found this review helpful.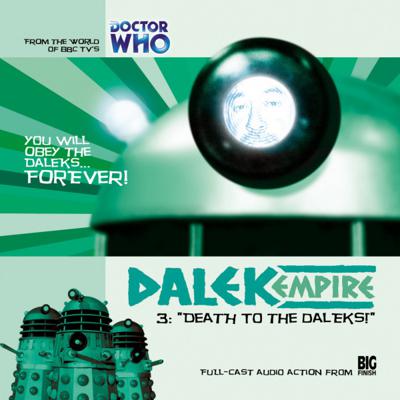 6
Reviewer Says:
Previous stories required!
I don't know if its the structure of the story, but I feel like I have missed something. There is some solid plot developing here. Suz is being placed in a more precarious situation than ever, but it felt like Karlendorf was toned down a notch and Alby was jumping a shark.
As part of a bigger whole, this is okay, but as a stand alone stories it fails.
Review By
komodo
10/14/13 11:49 pm
0 out of 0 found this review helpful.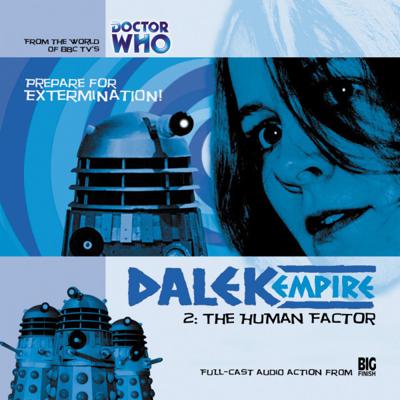 7
Reviewer Says:
No previous stories required.
Gareth Thomas moves into a more significant role and as he does, the quality of the production improves.

I still find it hard to get into this and have empathy for the characters, but when you have someone like Gareth to cling on to, things do improve. Suze is turning very dark in this story but that helps to build the scene and establish the feelings of the various key players in this.