1 out of 1 found this review helpful.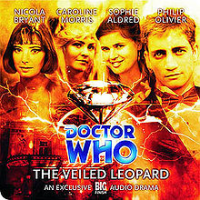 6
Reviewer Says:
No previous stories required.
Ok we have to get one thing absolutely clear, this release was a freebie, and for that I am not going to be too harsh on the offering that Big Finish have put out here for people who have been reading the Doctor Who Magazine. The story plot is actually a Who dramatist's dream, basically set two sets of the companions from two different Doctor's and put them in the swinging 60's in of all places, Monte Carlo, and then do a very clever sort of Nivenesque/Sellers Casino Royale backdrop. Big Diamonds, with an unscrupulous individual trying to con his insurance company out of millions. Then have a second story arc of the two sets of companions one trying to prevent the diamonds theft, the other the complete opposite, assist in the theft. The companions are a good heavy weight selection. ACE and Hex and Erimem and Peri. So the acting is not going to let anyone down here. First half of the story takes us down the path of Erimem and Peri trying to stop the diamond, ironically once belonging to Erimem's father, from being stolen, the second half shows us ACE and Hex trying to perpetrate the crime, accompanied along with the fact that so called owner is the friend of a high flying con-man assisting a insurance heist. The story is actually a hour long advert for would be Big Finish perspective customers and for that this is excellent at conveying the message, as for content, well executed, but lacking any development due to these limitations. For that reason I have given it the ratings I have.
0 out of 0 found this review helpful.
Right this is free supplementary issued Dr Who adventure with the 5th Dr and Erimem. It is a light hearted 30 minute play, that is enjoyable enough and shows off the acting of Peter Davidson, it also makes me consider that he was vastly underrated. The story is based around the Dr, and Erimem walking around the TARDIS with the Dr showing her various rooms aboard, all is fine until they start to loose their way, and then there is a power cut. I don't want to give anymore away, but this is a perfect story to go to sleep too. Uncomplicated fun.
1 out of 1 found this review helpful.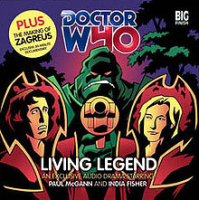 7
Reviewer Says:
No previous stories required.
This was my first ever piece of Big Finish listening, heard when it was given away with Doctor Who Magazine. Paul McGann has always been one of my most favourite Doctors, which is why I sought out the audio, (I wasnt a regular DWM subscriber).

This short story is a little simple and corny, but what comes across is the friendship between the Doctor and Charley, and their obvious joy in adventuring together - the essence of the DW companionships really. It was enough lets say to get me interested in Big Finish and to give them a try.

Now, years later, I have storage problems for the disks I've purchased, and there are still titles I want. I've also discovered great writers like Rob Shearman and Nev Fountain in the process, and expanded my enjoyment of other writers such as Paul Cornell.