1 out of 1 found this review helpful.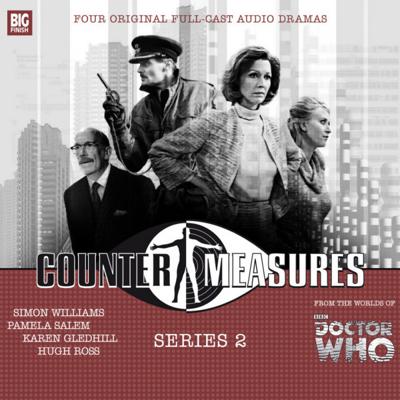 8
Reviewer Says:
Previous stories required!
"Sins of the Father" begins Sir Toby telling the Counter Measures group about the strange death of one of the heavies from a previous episode and then forbidding Counter-Measures to investigate leading them to investigate on their own. This is probably the most inexplicable part of the story given that Sir Toby plans to take a hand in this himself within hours of telling Counter-Measures. The whole result of his briefing was to tantalize Counter Measures and get them involved even though as the story plays out, it becomes clear that he really didn't want that to happen.

Still, once you get pass the contrivance of the inciting incident, this is still a solid story, as we get yet another look at Sir Toby's dark side and the high cost he's been willing to pay to protect Great Britain and the tragic outcome of the Eugenics program. This also a bit of a tipping point for the regulars about their suspicions and distrust of Sir Toby's secretiveness. It's a personal story that works well. Also Tom Price has a nice turn as Father Ellard, who is a truly sympathetic character and probably the most positive portrayal of a clergyman in Big Finish. Overall, a worthy conclusion to Series 2.
1 out of 1 found this review helpful.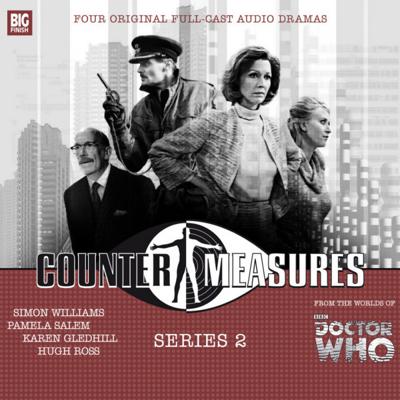 8
Reviewer Says:
No previous stories required.
In "Peshka" Counter-Measures is called in when the Sister of a Russian Chessmaster says her brother wants to defect. While defections aren't typically up their alley, the Chess master's strange apparent mental powers make this a job custom made for theagroup. There are some great twists to this one. It also does continue the eugenics theme of the season though with a different twist. Overall, I like having Counter-Measures involved in the Cold War, and this was a truly well-done thriller that had a great period feel to it.
0 out of 0 found this review helpful.
"The Fifth Citadel" is an atmospheric trip into the underground of London after dark as Sir Toby and Rachel search for the titular Citadel, a place where high government officials will go to hide in the event of a nuclear incident only to find the citadel being presided over by a bitter friend of Sir Toby's and that a disaster has stricken which threatens the world.

The soundscape in this story is very good and you can't get a much better setting than a closed down London Underground in the middle of the night. This is helped by the introduction of the ladies who clean the underground as characters.

We have a tragic villain who has gone a bit mad under pressure and is willing to try to save the world even it means trigger a nuclear bomb. We also do see that continuing arc for Sir Toby as a man you don't know where exactly he stands. We also begin to get an inkling if Sir Toby's a bit gray, Templeton is even more so as he has less scruples than Sir Toby.