2 out of 2 found this review helpful.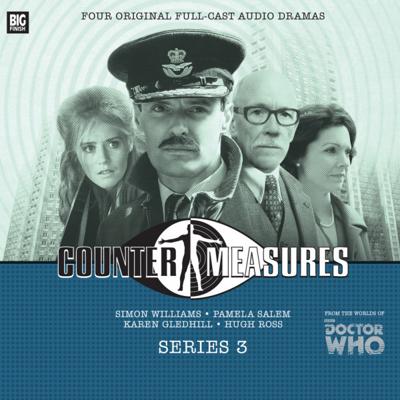 9
Reviewer Says:
No previous stories required.
What if Nigel Kneale had written for Counter-Measures?

It would be easy to assume that Kneale had written this story, as it's dark, mysterious and eerie. The central premise has been used by Kneale before in one his more famous stories, but the way it is explained here is slightly different.

Although the story is also Sapphire and Steel-seque it fits the series like a glove and each character is given an appropriate role - nobody is left straggling.

Admittedly, it's slow paced, but it's important here to build mood and suspense. The writer, director and sound designer do that very effectively,

The guest cast are first-rate - unsurprisingly for this series, I felt I was listening to real people rather than actors. Rare for audio plays, and always very rewarding.

After some of the quick fire outings, this story delivers a welcome change of pace and tells a good story very well.
Review By
komodo
8/10/14 7:49 pm
1 out of 1 found this review helpful.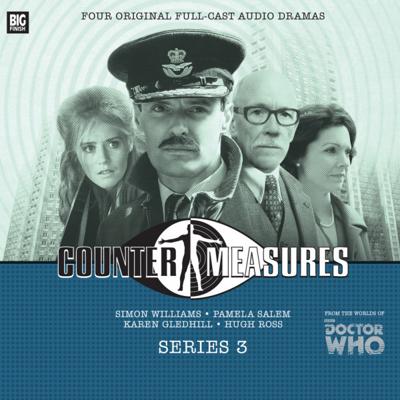 9
Reviewer Says:
Previous stories required!
Another strong episode see the team cross checkpoint charlie to investigate and eastern block alien.
The relationship between Rachel and Gilmore takes another battering while her relationship with Sir Toby is beyond reconciliation. Working together while undercover in East Berlin adds even more pressure on their relationships while the real dangers of the cold war loom above them all.

End with a cliff hanger leading into season 4, which I usually dislike, but I look forward to the next series regardless.
Review By
komodo
7/30/14 3:37 pm
2 out of 2 found this review helpful.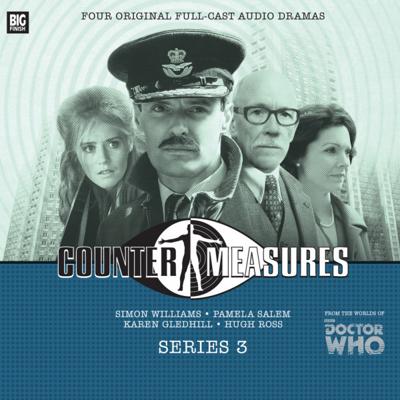 10
Reviewer Says:
No previous stories required.
After the first two stories of the set, which I thought were both rather weak, we are treated to perhaps the best Counter Measures Story yet.

What we get from Ken Bentley is a very well written script which covers all the basics of story writing. Characters are introduced, the setting is laid out, relationships are established. You don't need to have heard the previous stories. It does take a little time to do this groundwork, but once its done the setting is ready for some truly intense moments where the drama and character interaction drive it. Relationships are strained, friendships shattered, lies are given power and misconceptions lead to bad decisions. Even as this network of idea unfolds the listener is caught by surprise and taken on an amazing journey.

The story begins with Sir Toby sending Allison home to visit her sick estranged father. Returning home she discovers him unwell, but also other problems in the village. In time Rachel joins her to investigate together. As they do this, Sir Toby shares vital information with the group Captain who must place the village under quarantine. With Rachel and Allison on the inside tensions within the team build as the military solution does not match the medical solution.

Along with the reliably high quality soundscape, it is the drama of this story that makes it good and the outcome leading into the next story is perhaps the best cliff hanger of the Counter Measures era.