Review By
jolyon
8/31/12 5:44 pm
0 out of 0 found this review helpful.
Strands from earlier in the series are tied up, characters show their true colours and there is some stonking betrayal before the hour is out. A great use of blurring our fictional world with the real world and plenty of humour thrown in for good measure. I'm sure the resolutions to each of these stories have been a little samey (find out who the bad guy is... shoot him!) but the characters are fun to hear and the stories mysterious enough to enjoy. More please.
Review By
jolyon
8/18/12 6:13 pm
0 out of 0 found this review helpful.
The opening section that gets our team into the plot is quite amusing, if delightfully/painfully contrived depending on how you feel about it. Good to hear a group of people go undercover with mixed success, particular enjoy Allison's acting triumph shown by Gilmore's reaction to it, played against Rachel's inability to hide her scientific background. Another interesting and sinister plot, which is cheerfully silly but a lot more fun - and with a great villain!
Review By
komodo
7/29/12 9:02 am
0 out of 0 found this review helpful.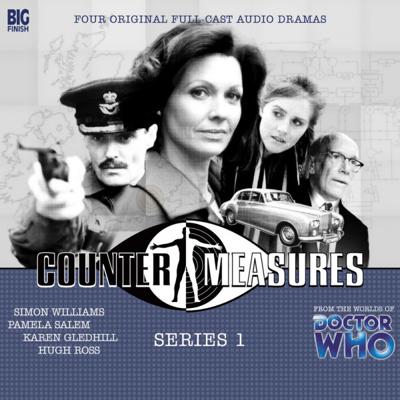 6
Reviewer Says:
No previous stories required.
I found a lot of cloak and dagger stuff going on at the start of this with different groups of voices setting up the scene from too many points of view. By the time the evil really emerged I was a little underwhelmed. I know the set up was necessary to appreciate the effects of the AI, but it seemed too much trouble to be worth it.

Once again, I did appreciate the production quality and the black and white feel, but its the story I'm looking for and in this case, I had to look a little harder than I'd have wanted to. I do not doubt that things will improved as the characters and setting are better defined. I look forward to the rest of the series, but I remain undecided on preordeing series 2.