Review By
komodo
8/10/14 7:49 pm
1 out of 1 found this review helpful.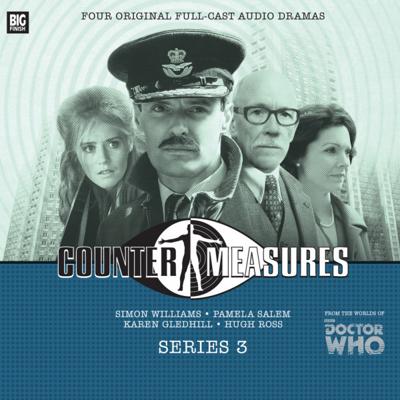 9
Reviewer Says:
Previous stories required!
Another strong episode see the team cross checkpoint charlie to investigate and eastern block alien.
The relationship between Rachel and Gilmore takes another battering while her relationship with Sir Toby is beyond reconciliation. Working together while undercover in East Berlin adds even more pressure on their relationships while the real dangers of the cold war loom above them all.

End with a cliff hanger leading into season 4, which I usually dislike, but I look forward to the next series regardless.
Review By
komodo
7/30/14 3:37 pm
2 out of 2 found this review helpful.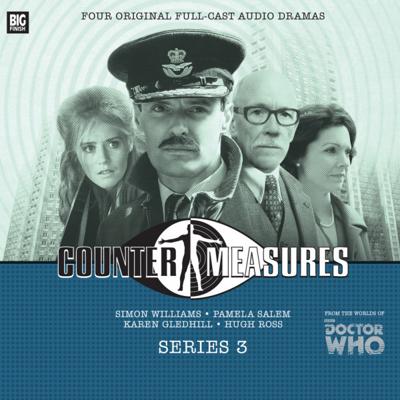 10
Reviewer Says:
No previous stories required.
After the first two stories of the set, which I thought were both rather weak, we are treated to perhaps the best Counter Measures Story yet.

What we get from Ken Bentley is a very well written script which covers all the basics of story writing. Characters are introduced, the setting is laid out, relationships are established. You don't need to have heard the previous stories. It does take a little time to do this groundwork, but once its done the setting is ready for some truly intense moments where the drama and character interaction drive it. Relationships are strained, friendships shattered, lies are given power and misconceptions lead to bad decisions. Even as this network of idea unfolds the listener is caught by surprise and taken on an amazing journey.

The story begins with Sir Toby sending Allison home to visit her sick estranged father. Returning home she discovers him unwell, but also other problems in the village. In time Rachel joins her to investigate together. As they do this, Sir Toby shares vital information with the group Captain who must place the village under quarantine. With Rachel and Allison on the inside tensions within the team build as the military solution does not match the medical solution.

Along with the reliably high quality soundscape, it is the drama of this story that makes it good and the outcome leading into the next story is perhaps the best cliff hanger of the Counter Measures era.

1 out of 1 found this review helpful.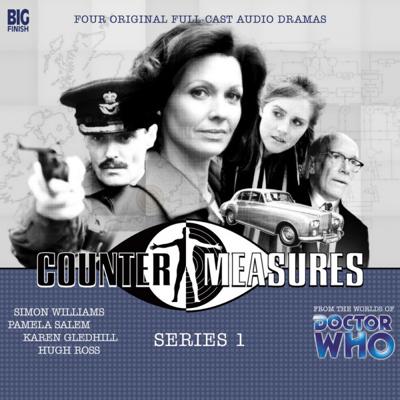 8
Reviewer Says:
No previous stories required.
A good story that takes traditional material into a slightly new direction.

The concept of strange and unnerving events happening in a scientific facility isn't the most original of concepts, but when it's depicted as well as it is here then it really doesn't matter.

Stephen Grief is reliably villainous as a renowned scientist working in the shadows, while the team work undercover to see what he's up to. It starts off a little unoriginal and perhaps slow-paced, but as the mysterious Templeton reveals more, it becomes far more engaging.

The story doesn't paint Templeton as a madman, rather as a rational passionate man with an insane plan. You can see the logic but this is a character whose lost touch with his emotional intelligence for too long. He's by no means a caricature, thankfully.

The setting itself is subtly eerie with sinister undertones of implied brainwashing and covert imprisonment. It's almost a cross between Quatermass and The Avengers. That can't be a bad thing.

The bizarre plan is suitably sinister and the team's reactions are written well enough not be over the top. The climax is, if a little predictable, ultimately satisfying.

A very good episode of a really enjoyable series,