2 out of 3 found this review helpful.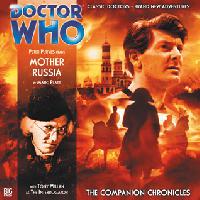 9
Reviewer Says:
No previous stories required.
I am a Peter Purvis virgin, yes I happy to admit I have not had chance to catch any of the previous work with the Peter and the Doctor. My reference for Peter is actually Blue Peter, a BBC Children Entertainment show exceptionally popular on the BBC in the 70's, 80's and I believe in the 90's. However lets forget that. And concentrate on what we have here. Peter bearing in mind I have not witnessed any of his acting ability, performs, well superbly. In fact the manner in which he portrays the parts whether they be him as his character of Space Pilot, or whether he is imitating the Dr, he really does nail it. Although not audibly a mimic he seems to covey the stuttering paused rhythm of Hartnell first incarnation with ease and grace. To that measure the whole peace is handled wonderfully well. It brings to life a potentially old historical Doctor Who romp that would have been shot in B&W into full glorious HD 4K colour, albeit thanks to the superb writing by Marc Platt.
The story is very classic late 1st Dr, historic putting the Dr, Dodo, and Peter's character Steven Taylor - Space Pilot into the depths of Mother Russia, circa 1812 with impending French invasion by Napoleon himself looming on the horizon, however the impact of a invasion by the little general is somewhat side stepped when an alien with shapeshifting abilities decides to basically mimic everyone from The Doctor to Napoleon himself in order to get in the way of this. Superbly acted and to say that I listened and then checked my library to see that this was not a existing episode that had been made for TV but lost, I can only say one thing. Well done Big Finish, bloody fantastic.
1 out of 2 found this review helpful.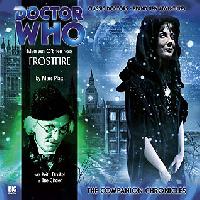 8
Reviewer Says:
No previous stories required.
I only have a slight insight into the first Dr it is one that I need to go back and watch/listen too in order to gain a greater education of and understanding. However, that aside I am aware of the companions that the first Dr had and shared the TARDIS with. This story is told through the eyes of Vicki, and tells the tale of the companions and the Dr landing in 19th Century London, on a frosty cold winter time, on the frozen Thames, where they meet Jane Austin the writer and also a dragon! The story expands and given the limited cast actually plays out well for essentially a book read tale. I enjoyed this and it held my attention well. A nice story and one you could easily envisage as being one that got away from the BBC.

This is the first CC I have listened too, and I will dip in and out of these as the weeks and months progress.
3 out of 3 found this review helpful.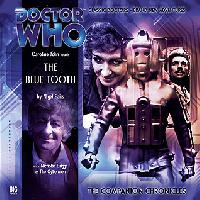 7
Reviewer Says:
No previous stories required.
This is wonderful stuff, with Liz telling in flashback about the time when her friend Jean went missing. The adventure takes in the 3rd Dr (my favourite) and UNIT (again another personal favourite). It also makes use of the Dr most enduring enemy the Cybermen. However in this incarnation it all stems around them devising a method of infiltration and conversion of flesh to metal via a rather ingenious metal. The method of getting ingestion into the unsuspected human is again using a rather common fearful experience that of a visit to the Dentist.

Liz comments on a all too familiar woody, sweet smell what a drug reference in Who!

The story plays out rather well, and I enjoyed the pace and way that it was delivered to me the listener. What was very good, was that Big Finish have managed to somehow align the audio engagement to create a imaginary world that matches what I remember seeing on television, I like the almost effortless way that the soundscape matches this so very well.