Review By
jolyon
11/25/13 8:11 am
1 out of 1 found this review helpful.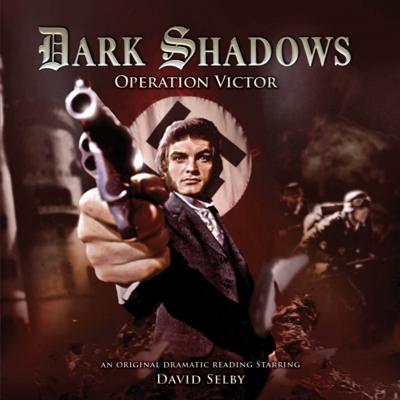 9
Reviewer Says:
No previous stories required.
The Dark Shadows range maintains the consistently high standard. Terry Molloy puts in a nice performance as Moloch, whilst Fay Masterson's Sally is an interesting foil for Quentin Collins. Thanks to a little recap and some helpful infodump, the story stands up well alone. With vampires, werewolves and zombies, the heart continues to lie in the human story at the centre. Twisty turny fun and games.
1 out of 1 found this review helpful.
Oh, now this is just excellent. My favourite 'Dark Shadows' release since ... 'The House by the Sea', possibly? And the releases in between have been exemplary, so that's no easy task.

This absolutely plays to the strengths of a (mainly) two-hander by using a script that has peaks of heightened emotion every so often amongst the drama, and having two excellent actors to react to that. KSL and Christopher Pennock are superb in this, and the constant backdrop of thunder and the ticking of a clock is hugely evocative, as is the minimalistic incidental music.

Have I to add some constructive criticism? Really? Okay then, Doctor Norris says Sebastian's name a little too often. But I mean really, that's like criticising a bag of crisps for having slightly too many crisps in it!
1 out of 1 found this review helpful.
... or 'The Temptations of Tony Peterson!'

It was nice to see Lara Parker associated with this once again, and surprising that she played such a peripheral role. Once the story gets underway, however, it is easy to see she (as Cassandra) is really there to coax the recollection from Peterson, a recollection that makes produces excellent story.
Jerry Lacy is a terrific actor. Hugely hypocritical and unlikeable as Trask, he is dry and often very funny as Tony.
W Morgan Shepherd excels in his role as 'Lou', a character with a big secret.

Nigel Fairs excels too - his music and wonderfully subtle sound design (the relentless but never intrusive rattling of the train take on quite a sinister turn as things progress) are, as ever, spot on.

As just about every release from Dark Shadows, this comes highly recommended.