Review By
komodo
9/21/14 3:44 pm
0 out of 0 found this review helpful.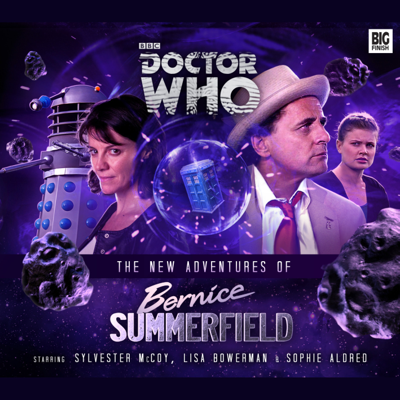 9
Reviewer Says:
No previous stories required.
I thought tis was a lot of fun. Its not a deep complex story, but it is a great opportunity for Benny to be reunited with the Doctor.

For starters it is a good to have stories where the Doctor is the companion rather than the other way around. Benny handles this scenario really well while the Doctor is just an odd man with a hat trying to keep up with her.

The story starts with a mystery, and typical for Benny its really a hang over mystery and the question of "how did we get here" which they don't have time to answer because everyone is trying to shoot them. It then becomes "runaway from the bad guys until we figure it all out" during which the Doctor comes up with some very odd ideas about what is going on and some even crazier ideas about what to do.

In the end, it all makes timey wimey sense.

Lisa Bowerman plays Benny as well as she ever has and Sylv has a lot of fun playing the comical seventh doctor (quite a releif after all the dark doctor stories he's done)
3 out of 3 found this review helpful.
Solid, diverting - not bad!

First point - this isn't a Doctor Who story as such. It's a Bernice Summerfield story with the Doctor in it. Keep this in mind when going into it and you should enjoy it.

The story itself is imaginative and has a novel setting. Nev Fountain does well to create a world through subtle lines and nuances in the script.

Bowerman and McCoy are both good.

But that's the problem. It's good. But it feels overly familiar and not particularly inventive.

On the whole, it's well produced and entertaining for an hour, but some might not be able to help thinking that it's a little formulaic - surprising, given the significant shift in setting at the end.

A good go at humour but misses the target on quite a few occasions. A romp. Nothing more, nothing less.
Review By
komodo
5/5/13 7:56 am
3 out of 3 found this review helpful.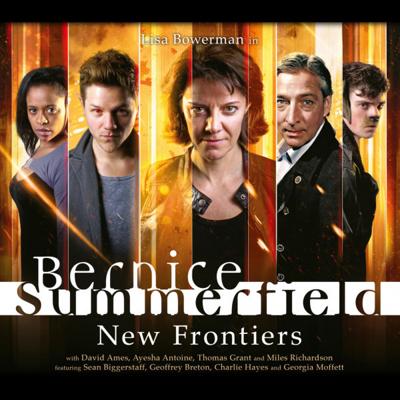 8
Reviewer Says:
No previous stories required.
There is a very novel idea at the heart of this which I won't spoil, and a very good idea to drive the story that I will: Amnesiac survivors of an ancient civilisation need an archiologist to look at the ruins of that civilisation to tell them who they are, where they come from and Benny is the one they find.
She has no truth to tell them, but won't lie either, instead she has to understand them and really learn they past, which is not an easy task.