2 out of 2 found this review helpful.
Solid, diverting - not bad!

First point - this isn't a Doctor Who story as such. It's a Bernice Summerfield story with the Doctor in it. Keep this in mind when going into it and you should enjoy it.

The story itself is imaginative and has a novel setting. Nev Fountain does well to create a world through subtle lines and nuances in the script.

Bowerman and McCoy are both good.

But that's the problem. It's good. But it feels overly familiar and not particularly inventive.

On the whole, it's well produced and entertaining for an hour, but some might not be able to help thinking that it's a little formulaic - surprising, given the significant shift in setting at the end.

A good go at humour but misses the target on quite a few occasions. A romp. Nothing more, nothing less.
Review By
komodo
5/5/13 7:56 am
3 out of 3 found this review helpful.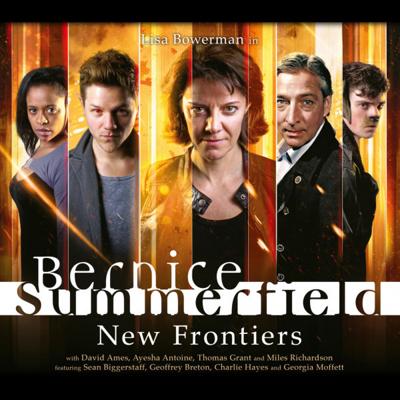 8
Reviewer Says:
No previous stories required.
There is a very novel idea at the heart of this which I won't spoil, and a very good idea to drive the story that I will: Amnesiac survivors of an ancient civilisation need an archiologist to look at the ruins of that civilisation to tell them who they are, where they come from and Benny is the one they find.
She has no truth to tell them, but won't lie either, instead she has to understand them and really learn they past, which is not an easy task.
Review By
jolyon
6/18/12 3:32 am
0 out of 0 found this review helpful.
I had an odd thought in the middle of this story, that if we've known Benny is going to Legion from the end of the last Box, and we know she doesn't get there until the next box, these stories are just glorified padding. That's fine, because these stories don't appear to have brought anything new to the table, instead they are playing to the old tagline, 'Science Fiction has never been so much fun.' Well that's fine by me. Not the strongest story in the box, but it is fun. The coda makes it all worthwhile - great tease for next time.